A Win Means Different Things to Trump and Kim
After two nights spent in separate Singapore hotels, Donald Trump and Kim Jong Un are finally due to meet Tuesday morning to negotiate over North Korea's nuclear and missile programs. Success will be defined differently for the two men.
For Kim, it may already have been achieved — so long as he can avoid an acrimonious collapse of the talks. A meeting with a sitting U.S. president is something his father and grandfather both sought in vain.
The calculations for Trump will be more complex. The U.S. has been trying to pressure North Korea into abandoning its nuclear ambitions for at least 25 years. In a series of hailed and failed agreements, Pyongyang committed itself first not to build nuclear weapons and then, once it did, to freeze, "abandon" or "disable" the program. By now it has a small arsenal of nuclear warheads and the missiles to carry them.
For those familiar with that history, expectations for success at the summit are set low: avoid a return to last year's apocalyptic threats and start a longer negotiating process, without prematurely giving away U.S. troop deployments or sanctions leverage.
But Trump's claims to be able to deliver a tough, water-tight deal on U.S. terms where his predecessors fell short, both with North Korea and Iran, have set a higher bar for claims of victory.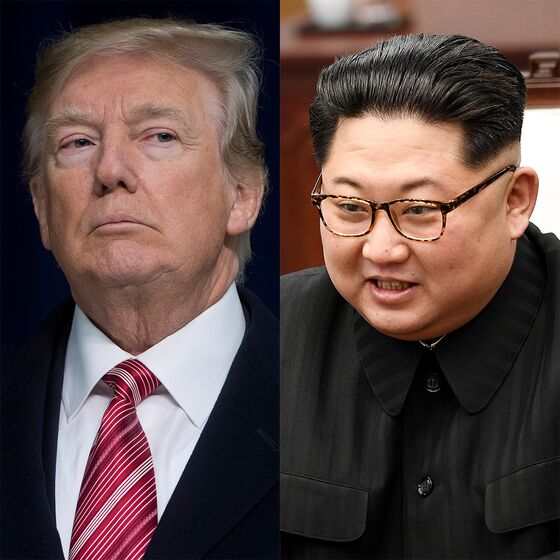 North Korea is not Iran | The similarities between the two aspiring nuclear states end at their borders, Marc Champion writes. North Korea's neighbors have lived with its nuclear arsenal for years now. Iran sits near weak and failed states with fragile borders and histories, as well as Israel, heightening the risk that even the prospect of a nuclear-armed Iran could provoke war.
What Kim wants | After decades of war, famine and international isolation, Kim is trying to make his country normal again, write Andy Sharp and Kanga Kong. The 30-something leader wants a deal that eases sanctions and doesn't require him to give up his nuclear weapons until he feels safe enough to retain power without them.
A wild ride | Even more so than with other issues, Trump's approach to North Korea has been one of extremes: Threatening to destroy Kim's country one day, offering to meet up the next. Colin Keatinge reports on the president's fast and furious road to Singapore.
Pageantry and security | The arrivals were choreographed: scheduled jet landings, motorcades through closed roads, handshake photo ops. The tight security set up around the airports and hotels used by Trump and Kim demonstrated why the two leaders chose the city to host their sensitive summit. For more photos, click here.
Investors beware | The summit has spurred hope among optimists that North Korea could be the mother of all turnaround plays, with investor Jim Rogers saying it's "going to be the most exciting country in the world for the next 20 years." But so far pretty much every foreign company that has gone in has gotten burned: Even a mining company from neighboring China — North Korea's economic patron — called its four-year venture in the isolated nation a "nightmare."
And finally... Beyond the summit, the fallout from the bickering at the Group of Seven gathering, trade tensions and central bank meetings — Simon Kennedy reports this could prove to be the world economy's most important week of the year. Prime Minister Theresa May's flagship Brexit legislation returns to the lower House of Commons for a vote tomorrow after the upper House of Lords amended it 15 times; and Wednesday, the U.S. Federal Reserve is set to hike its benchmark interest rate for a second time this year.