Trump's Fast and Furious Road to Meeting Kim Jong Un: Timeline
(Bloomberg) -- Even more so than with other issues, Donald Trump's approach to North Korea has been one of extremes: Threatening to destroy Kim Jong Un's country one day, offering to meet up the next.
On Tuesday, that strategy will be put to the test when he meets Kim for an historic first summit between a sitting U.S. president and a North Korean leader. Trump's making no guarantees about the tete-a-tete, vowing to walk away, if the two men can't cut a deal.
Here's a look at how Trump and Kim got to this high-stakes encounter: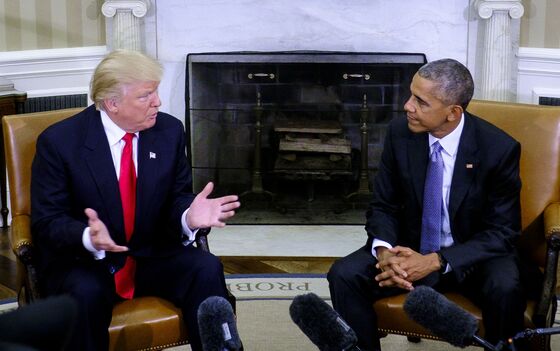 November: Days after Trump's surprise election win, President Barack Obama's administration warns the transition team that North Korea will likely be his top national security concern, according to the Wall Street Journal.
January: Kim boasts he's in the "last stage" of preparations to test an inter-continental ballistic missile that can threaten the U.S. "It won't happen!" Trump tweets.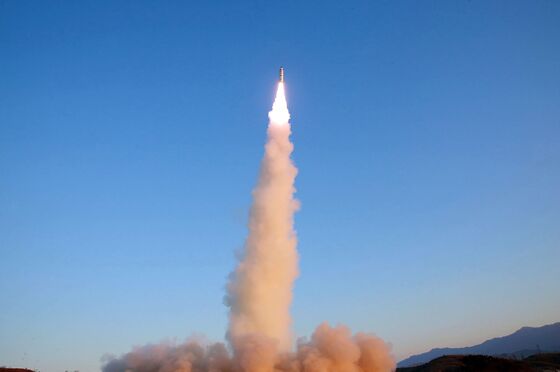 February: Kim draws a joint rebuke from Trump and Japanese Prime Minister Shinzo Abe in their first official meeting after firing an intermediate-range ballistic missile near Japan. Trump vows to deal "very strongly" with North Korea.
April 6: Trump and Chinese President Xi Jinping put trade disputes on hold and discuss cooperation on North Korea in their first face-to-face meeting.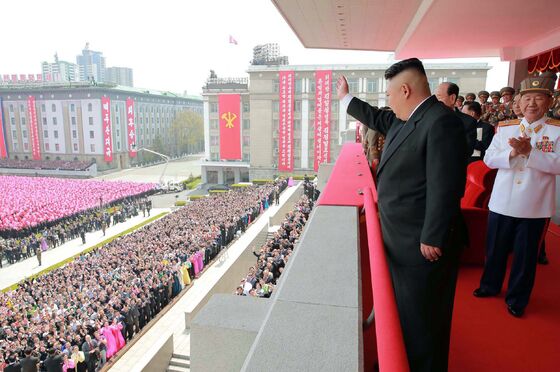 April 14: The Trump administration announces a policy of "maximum pressure and engagement." The next day, Kim shows off new missiles in a massive military parade, threatening war if attacked.
April 27: Trump tells Reuters there's the potential for a "major, major conflict," if talks fail. At the same time, he says he's impressed with Kim's success as a ruler.
May 2: Trump, who had once suggested he could share a hamburger with Kim, tells Bloomberg News he would be "honored" to meet him.
May 13: Kim test fires a missile that the Pentagon says, while still short of an ICBM, brings him one step closer to developing a long-range nuclear missile.
July 4: Kim fires a more powerful rocket that appears capable of reaching Alaska or Hawaii. U.S. Secretary of State Rex Tillerson calls it a "new escalation of the threat."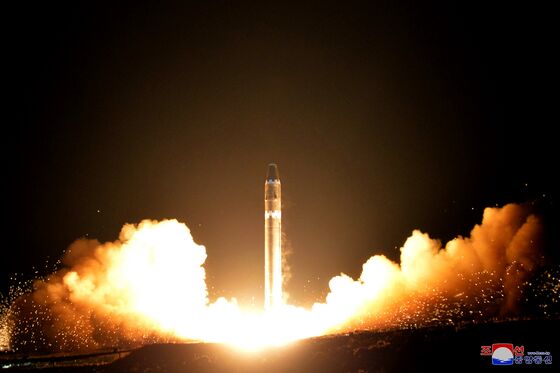 July 6: New South Korean President Moon Jae-in outlines a path to peace in a Berlin speech. He later sets 2020 as the target date for a nuclear-free North Korea.
July 29: Kim claims he could strike the entire continental U.S. after test-firing the regime's second ICBM.
Aug. 8: Trump warns North Korea will be "met with fire and fury," if Kim continues to threaten the U.S. The state-run Korean Central News Agency says Trump is driving the situation "to the brink of a nuclear war."
Aug. 5: China supports new Security Council sanctions banning North Korea from selling coal and iron ore, sending workers abroad and starting joint ventures.
Sept. 3: North Korea conducts its sixth and most powerful bomb test -- what it says is a hydrogen bomb that can fit onto an ICBM.
Sept. 19: Trump mocks Kim as "Rocket Man" in a speech to the United Nations in which he says the U.S. is prepared to "totally destroy" North Korea. Kim calls Trump a "mentally deranged U.S. dotard."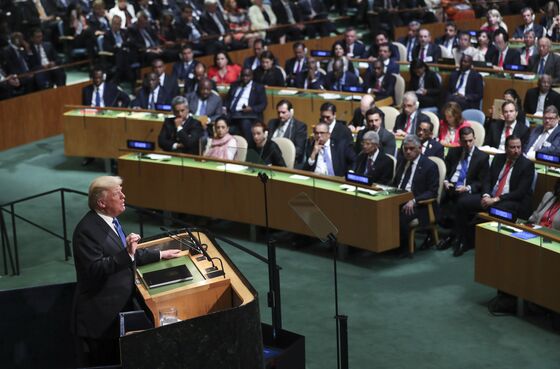 Oct. 1: Trump ridicules Tillerson's push for a diplomatic solution: "Save your energy Rex, we'll do what has to be done!" he tweets.
Nov. 29: Kim declares his weapons program complete after testing a missile that appears able to reach the entire U.S.
Dec. 22: Amid reports that Trump is considering a "bloody nose" military strike, the UN Security Council passes strict new sanctions targeting his energy supply.
Jan. 1: In a New Year's address, Kim signals a willingness to participate in the upcoming Winter Olympics in South Korea. Moon quickly sets up a series of talks culminating in the arrival of North Korean athletes and a cheering squad.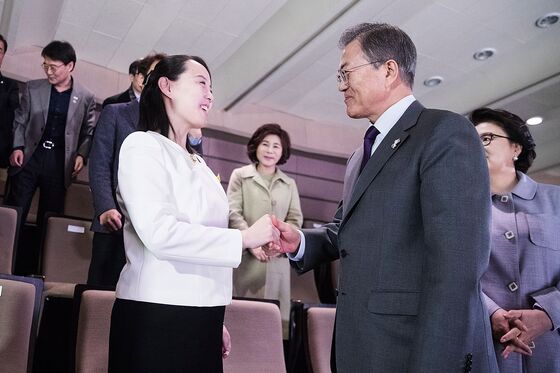 Feb. 9: Kim's sister, Kim Yo Jong, attends the Olympics' opening ceremony, becoming the ruling family's first member to set foot in South Korea. She invites Moon to meet her brother directly.
March 8: Trump stuns the world by agreeing to meet Kim, upending the U.S.'s traditional negotiating strategy.
March 26: Bloomberg reports that Kim has made a surprise visit to meet China's Xi, restoring a relationship with a key ally.
March 31: Incoming Secretary of State Mike Pompeo makes a secret trip to Pyongyang to discuss summit preparations -- the highest-ranking U.S. official to visit North Korea since 2000. Trump reveals the visit weeks later.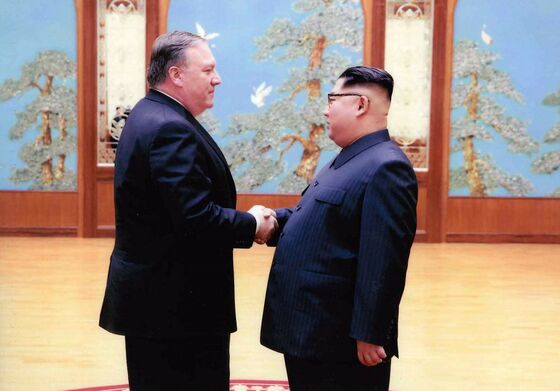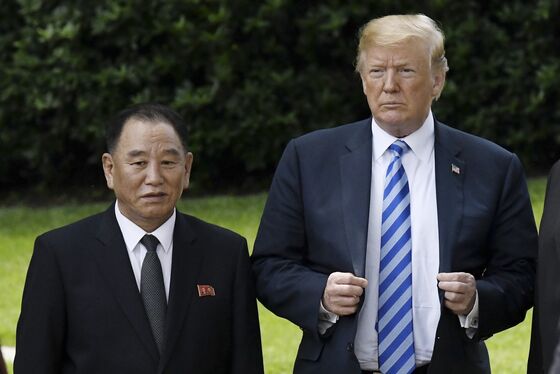 June 1: Trump confirms the summit will go ahead after a White House visit by a top Kim aide and concedes that North Korea won't agree to immediately give up its nuclear weapons.
June 9: As he left for Singapore, Trump said the summit is a "one-time shot" for Kim to help his nation, but also said the meeting could be short: "I think within the first minute, I'll know" if Kim is serious.