Worldview Wants to Buy Third Point's Stake in Hellenic Bank
(Bloomberg) -- Worldview Capital Management LLP, an activist firm with a history of bruising shareholder battles, says it's ready to buy a stake in Cyprus's Hellenic Bank Pcl from billionaire Dan Loeb's Third Point LLC, as investors stalk the Mediterranean island once again.
The firm, which holds less than 5 percent of Hellenic Bank, wants to buy Third Point's 26 percent stake, according to Worldview founder and partner Angelo Moskov. A Cypriot media report on Thursday said that Loeb's hedge fund wants to sell its shares to Atlas Merchant Capital LLC, JC Flowers & Co. and Pacific Investment Management Co.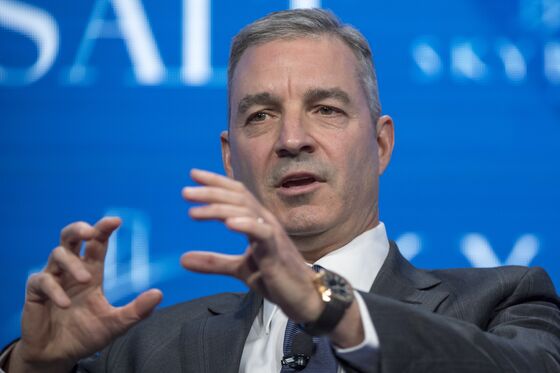 "We have been a long-term investor in Cyprus, and we are interested to purchase their stake after hearing in the market it's for sale," Moskov said in a telephone interview. "I am sure we can contribute more than those new investors in the development of the bank."
Investors are circling Hellenic Bank, the third-biggest Cypriot lender, as it attempts to buy the good part of the second-biggest, Cyprus Cooperative Bank Ltd., in a deal with implications for the nation's financial system. Failure of the plan would risk reigniting the economic crisis that crippled the island in 2013, and the shockwaves could spread into Greece and Italy, where banks are also struggling under mountains of bad loans.
"Ultimately of course the stake may go to the highest bidder, we realize this," Moskov said. "But we would like to have a chance to participate."
Elissa Doyle, a spokeswoman for Third Point, declined to comment.
Trading of Hellenic Bank has been suspended since May 16. The lender said on April 26 that it's evaluating potential options in case any capital increase is needed for the purpose of buying the performing assets of Cyprus Coop, and that it's in discussions with possible investors.
Cyprus Coop, struggling to stay afloat under 6.2 billion euros ($7.3 billion) of nonperforming assets and a capital shortfall, has made "little progress" in tackling its bad debts, which amount to almost 60 percent of total loans, the International Monetary Fund said in a June 7 report. Under a proposed rescue plan, which still requires approval from the European Union's competition watchdog, Hellenic Bank needs to raise fresh funds from investors and then purchase its rival's good loans.
Worldview has written to Cypriot regulators asking them to immediately suspend the proposed deal in order to consider "serious corporate governance issues" and protect minority shareholders' rights, according to a message posted on the firm's Twitter account earlier on Friday. Aliki Stylianou, a spokeswoman for the Central Bank of Cyprus, declined to comment.
Neither Worldview nor the group of funds have made formal offers for Third Point's stake in Hellenic Bank, a person with knowledge of the matter said. The hedge fund is unlikely to get in the way of the Cyprus Coop deal and therefore may consider a sale, said the person, asking not to be identified because the information is private.
A Third Point fund is currently the largest shareholder in Hellenic Bank, according to the lender's website. Wargaming Group Ltd., a Nicosia-headquartered developer of online games such as World of Tanks, is the second-biggest with a 24.9 percent stake.
Moskov, a former proprietary trader at Deutsche Bank AG, led Worldview in a bitter tussle for control of gas exploration company Petroceltic International Plc in 2016. His company manages about $500 million and is looking to raise more funds for deals, he said in a January interview with Bloomberg.