Italy Inc. Is Sleepwalking Into an Ambush by Populist Crusaders
(Bloomberg) -- Mimmo Mignano doused himself in petrol and threatened to set fire to himself on Wednesday after a court upheld Fiat's decision to sack him.
Among the first to visit the former auto worker in the emergency room was Industry Minister and Five Star Leader Luigi di Maio, just hours after Italy's populist coalition was confirmed by a vote in the lower house. Di Maio said he "catapulted" himself to the hospital near Naples as soon as he heard about the incident outside his family home. Mignano was sacked in 2014 after hanging an effigy of Chief Executive Officer Sergio Marchionne outside a Fiat plant during a labor protest.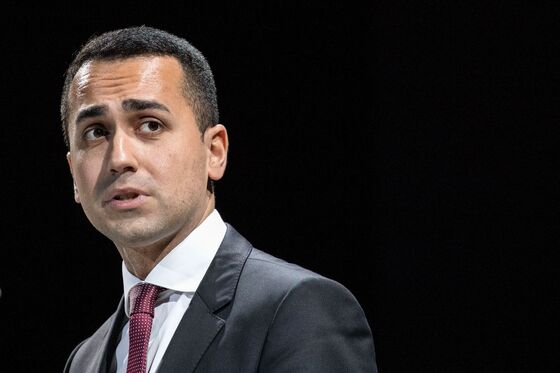 "It was a cry for help," Di Maio told reporters after his meeting. "I told him this is a ruling but that cannot be an excuse for us because right now there are lots of worries about job cuts at Fiat."
While investors have been increasingly alarmed about the new government's policy plans, executives have so far projected an air of calm. They are betting that the Roman bureaucracy and pressure from the markets will rein in the populists' most radical intentions. Di Maio's late night dash is one sign they may be wrong.
"The business establishment is underestimating the risks this populist government brings," said Carlo Alberto Carnevale Maffe, professor of business strategy at Milan's Bocconi University. "This coalition wants to make massive changes in many business sectors. And it has nothing to lose."
Despite a bond-market selloff that has pushed Italy's 10-year yields to 3 percent for the first time in four years, Italy's business elite wasn't exactly glued to the television screens as professor-turned premier Giuseppe Conte set out his plan to flout European Union budget rules.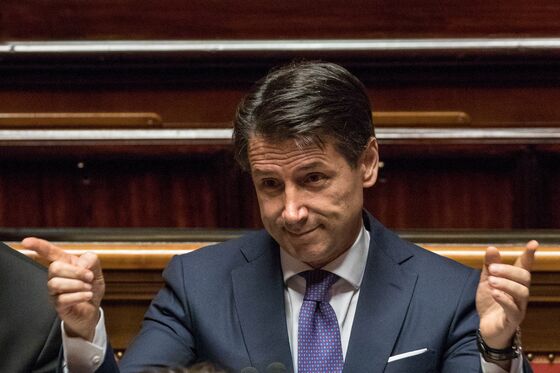 At least one blue-chip chief executive and a senior official at the central bank were among establishment figures who didn't bother to follow the prime minister's Senate speech.
The anti-establishment Five Star Movement and the nationalist League have attacked executives facing legal investigations, questioned multibillion-euro infrastructure investments in high-speed rail and gas pipelines, and plan to accelerate the shift away from carbon-emitting power plants. They say their election result gives them a mandate to force companies to the table if they refuse to cooperate.
"Five Star on its own got 11 million votes, so big business and banks are going to have to deal with us," said senior Five Star lawmaker Carla Ruocco, adding that her party made contact with companies in the energy and aerospace industries before the election.
Ruocco said the new administration is "open to big business" with public investment and a national energy plan.
Corporate Investment Demands
As deputy premier and labor minister in addition to his industry portfolio, Di Maio will be taking the lead on the most pressing business matters. Those issues range from the sale of troubled airline Alitalia SpA and steelmaker Ilva SpA to strategy for the country's largest companies, most of which fall under the control of the state.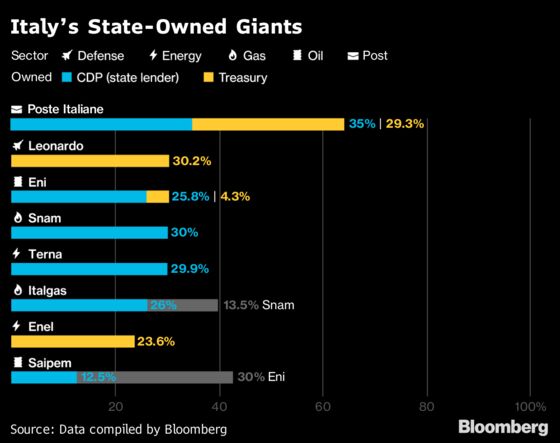 Conte has insisted repeatedly that his policy agenda will be based on the government contract drawn up by Five Star and the League. That document mentions public spending to accelerate the transition to renewable sources and energy efficiency. But the government will also demand major companies make their own investments.
"The big companies will have to do their part," said Davide Crippa, a Five Star lawmaker with responsibility for energy policy. "We want to reduce energy consumption, to use 100 percent renewable energy by 2050 so we need to boost research -- that's something the big companies can afford."
The heads of several state-owned companies, appointed by the previous government, could also be replaced when their mandate expires over the next two years.
Five Star has been particularly critical of Leonardo CEO Alessandro Profumo, who is due to face trial in Milan on charges of false accounting and market manipulation relating to his time at troubled lender Banca Monte dei Paschi di Siena SpA.
"We will demonstrate that we always operated correctly in the interests of the institution and its shareholders, in close collaboration with the Bank of Italy" and the stock market regulator, Profumo said in an emailed statement. "I maintain total trust in the judiciary."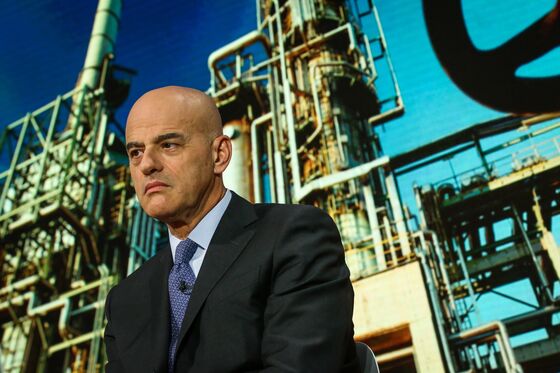 Eni SpA Chief Executive Officer Claudio Descalzi also faces a criminal trial over an alleged bribe paid in Nigeria. Descalzi and Eni have both denied any wrongdoing.
The detail of the populists' strategy may come into focus in a few weeks time when they appoint a new management team at state-lender Cassa Depositi e Prestiti SpA. Chairman Claudio Costamagna said Tuesday he won't seek a second mandate, with Massimo Tononi, former undersecretary at Italy's Treasury, reported as a leading candidate for the post. CDP owns 25.8 percent of Eni, while the Treasury has another 4.3 percent as well as 23.6 percent of Enel SpA.
That's an announcement that may persuade the boardrooms to tune in.