OPEC Finds Rewards From Oil-Supply Cuts Weren't Evenly Split
(Bloomberg) -- OPEC's members all benefited from last year's supply deal, but the rewards weren't evenly divided.
The Organization of Petroleum Exporting Countries' overall oil-export revenues climbed by 28 percent in 2017 to $578 billion, according to data released by the group on Thursday. Its 14 members benefited from rising prices as joint output cuts with a coalition of other producers including Russia helped to clear a global glut.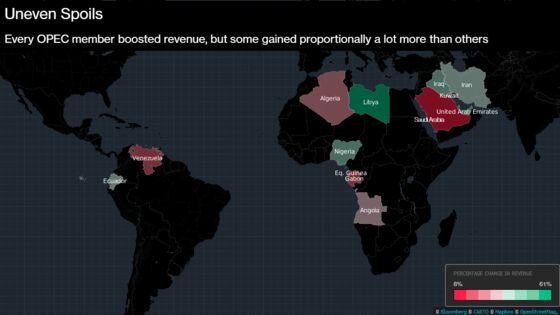 Libya's revenues showed the largest proportional increase, climbing by 61 percent. Along with Nigeria, the North African producer was exempt from making any cuts because years of conflict had damaged its industry. The nation was able to enjoy higher prices while also doubling its production.
The second-biggest gainer was Qatar, which found that its political dispute with fellow Gulf producers was no barrier to expanding revenues by 55 percent. The United Arab Emirates ranked third, having dragged its heels in delivering its pledged cuts until Saudi Arabia cracked down on poorly performing OPEC nations in mid-2017.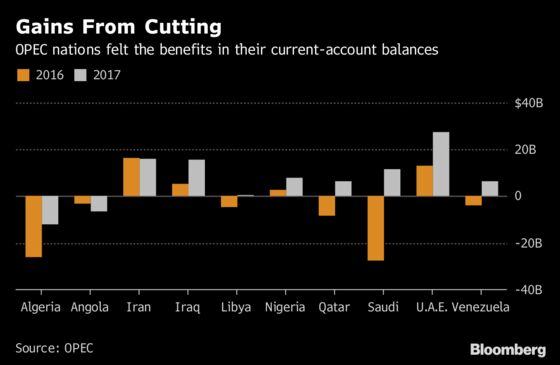 While the gains from the deal were distributed unevenly, the economic position of all but two members improved. Several, including Saudi Arabia, saw their current-account balance swing from deficit to surplus, the data showed.