Vitol-Backed Maker of Fuel From Plastic Sees 100-Fold Growth
(Bloomberg) -- Quantafuel AS, a Norwegian startup building its first plant to turn plastic waste into motor fuels, says output could increase 100-fold in the next decade.
The company, backed by oil-trading giant Vitol Group, expects to produce about 350 barrels of diesel and gasoline a day at its plant in Denmark from the beginning of next year, and sees potential for 30,000 to 40,000 a day within 10 years. It's betting that making fuel from plastic -- a petroleum product -- can help alleviate a growing environmental problem.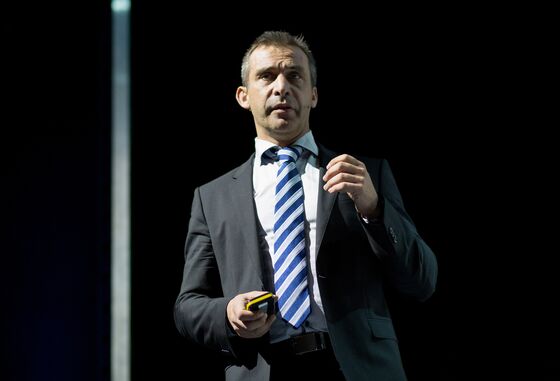 The world produces more than 300 million tons of plastic every year, half of which becomes waste almost instantly, according to the Plastic Oceans Foundation. With global awareness of the ecological threat rising, the time is right for Quantafuel to deploy its technology, its chief executive officer said.
"Our goal is to become a relevant oil company that doesn't have four platforms in the North Sea," CEO Kjetil Bohn said in an interview last week.
After announcing a strategic partnership deal with Vitol in April, Quantafuel completed a 150 million-kroner ($18 million) equity offering that values the company at about 500 million kroner. DNB Miljoinvest, a fund run by Norway's biggest bank DNB ASA, bought shares, it said Monday.
Vitol's not a shareholder -- its contribution came as a loan of "a few million dollars at a low rate," Bohn said.
Quantafuel stock will start trading in the Norwegian over-the-counter market at the end of June, and the company plans to list on the Oslo exchange by mid-2019. It could seek to raise $50 million to $100 million in its initial public offering, Bohn said.
Meanwhile, Quantafuel is focusing on proving that its technology -- one of several such systems in use or development around the world -- can handle commercial production. The plastic is heated to about 450 degrees Celsius (840 Fahrenheit), with 1 ton of waste yielding about 900 kilograms of fuel. About 70 percent is diesel, 15 percent gasoline and less than 5 percent heavy oil, while the rest is gas that's re-used in the heating process.
While the plant will need some additional power and liquefied natural gas in the startup phase, it will eventually produce more energy than it uses, according to the company.
Though Quantafuel's diesel emits roughly the same amount of carbon as other diesels when burned in a car or bus engine, emissions are as much as 90 percent lower during manufacture, classifying it as a low-carbon fuel, Bohn said. That allows the company and Vitol, its exclusive marketer, to sell it at a premium.
Margins are further boosted by low feedstock costs: while the company will buy some of the plastic it uses, it will actually get paid to pick up some of the rest.
"We're creating a link between two markets that today aren't connected; in one of those markets, you're mostly getting paid to receive waste," Bohn said. "That gives a very nice return on investment."
The company will use plastic that isn't currently recycled. Almost 70 percent of all plastic waste collected in Europe ends up in landfills or is incinerated for energy production, according to PlasticsEurope, a producer group. Making diesel is a much more efficient way to produce energy than burning plastic for heat, Bohn said.
Quantafuel plans to build a second plant in Norway next year with the same capacity -- 60 tons of waste a day. Provided initial production in Denmark goes to plan, Vitol and Quantafuel will then share funding for a $75 million, 300-to-500-ton facility in Antwerp, Belgium, which could operate by the end of 2020.
By that time, Quantafuel's goal is to have reached a growth rate of 60 tons of daily capacity every month. The company will primarily look at sites in Norway and the U.K., but is also interested in the U.S.
"We're going to try to establish as much capacity as possible," Bohn said.