Schultz Has Trump-Topping Wealth to Fund a Run for White House
(Bloomberg) -- Howard Schultz is beating Donald Trump in one of the president's most-cherished metrics, should he decide to challenge the incumbent in 2020. He's got more money.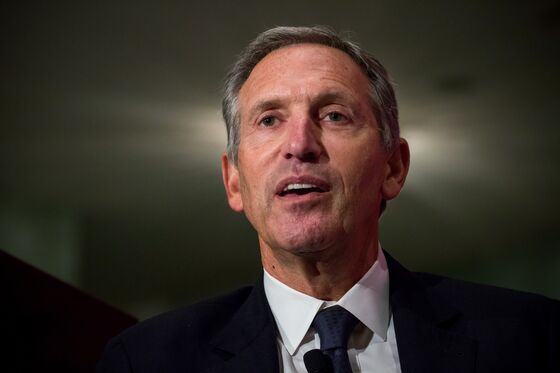 The 64-year-old Starbucks Corp. chairman, who announced Monday that he's leaving the coffee chain and weighing his options, has a $3.2 billion fortune to mount a bid for public office. That's about $400 million more than Trump, according to the Bloomberg Billionaires Index.
His fortune includes a 2.6 percent stake in Starbucks valued at $2 billion; stock options worth $150 million; and a $1.1 billion investment portfolio seeded by dividends and previous stock sales. Schultz's net worth, closely tied to fluctuations in Starbucks' stock, has climbed $61 million so far this year.