Fox to Get U.K. Ruling on Sky in Likely Trigger for Higher Bid
(Bloomberg) -- The U.K. government is set to rule on 21st Century Fox Inc.'s proposed 11.7 billion-pound ($15.6 billion) takeover of Sky Plc on Tuesday, a key step in Rupert Murdoch's battle with Comcast Corp. for control of Britain's biggest pay-TV company.
Culture Secretary Matt Hancock will make a statement to Parliament Tuesday afternoon on Fox's bid, a spokesman for the Department for Digital, Culture, Media and Sport said by phone. Hancock is expected to say whether he will approve the Fox-Sky deal subject to conditions, or block it.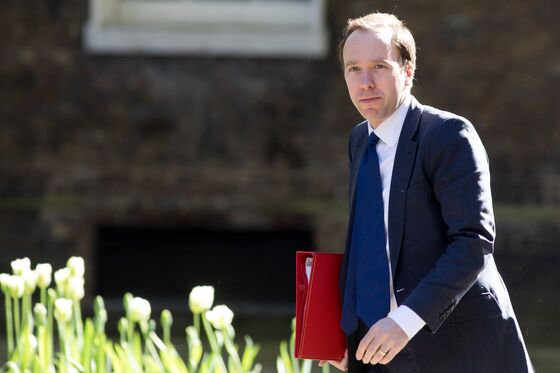 A green light could prompt Fox to increase its 10.75 pounds-a-share offer for the 61 percent of Sky it doesn't already own to fend off a rival offer from Comcast. Fox's bid, announced in December 2016, compares with Comcast's 12.50 pounds-per-share approach made in February. Hancock last month said he intends to allow Comcast's bid for Sky to move ahead because it doesn't trigger public-interest concerns that would meet the threshold for government intervention.
Sky shares have been trading above both bids since Comcast made its offer as investors anticipate a renewed push with a higher price from one or both suitors. The stock fell 0.2 percent to above 13.47 pounds at 10:24 a.m. in London on Tuesday.
If Hancock blocks the Fox deal, it would likely mark the end of Murdoch's pursuit and would raise the prospect of Walt Disney Co. making its own outright bid for Sky. Fox agreed in December to sell its film and TV studios, cable channels including FX and National Geographic and other assets to Disney in a $52 billion all-stock deal.
In a provisional ruling in January, U.K. regulators said the Fox-Sky deal should be blocked because it threatened to give Murdoch too much influence over British media. Fox has since offered remedies to address those concerns, such as offering to preserve the editorial independence of Sky News or selling the channel to Disney.