David Solomon Swings $7 Million Bat as Fleetwood Mac Remix Lands
(Bloomberg) -- Approaching midnight Monday, David Solomon posted to his @djdsolmusic Instagram account about his new release on the Crowd label, a cheerful remix of Fleetwood Mac's "Don't Stop."
The song's vibe wasn't out of sync with the careful corporate mode Solomon exhibited earlier in the evening when he was honored by Dream, a nonprofit that uses baseball and softball to help low-income kids thrive.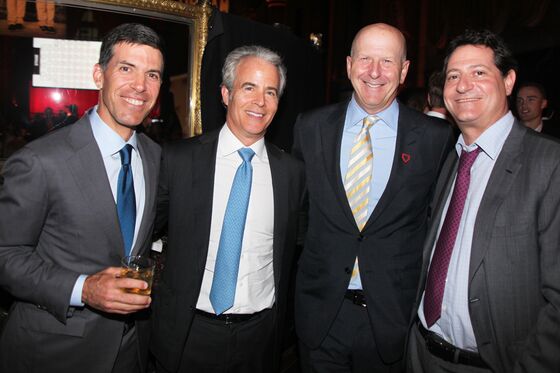 The Goldman Sachs president, heir apparent to CEO Lloyd Blankfein, buttoned his suit jacket for almost every photo. And in a room of New York baseball devotees, he addressed his own team loyalties with biblical tact.
Yankees or Mets fan? "Yes," Solomon responded in an interview, admitting he prefers the food at Citi Field, home of the Mets.
The market offered its own ruling during the live auction at Cipriani 42nd Street, aligned with the teams' records this season. A suite for the Yankees-Red Sox game on Sept. 20, plus four tickets in Yankees General Manager Brian Cashman's suite for a 2019 game, went for $40,000. The package to see the Mets snared $27,500.
Solomon, an avid foodie, placed a winning $20,000 bid for dinner at Rao's, though he had some help. "Don't outbid him tonight," former Yankees first baseman Mark Teixeira said as he conducted the auction.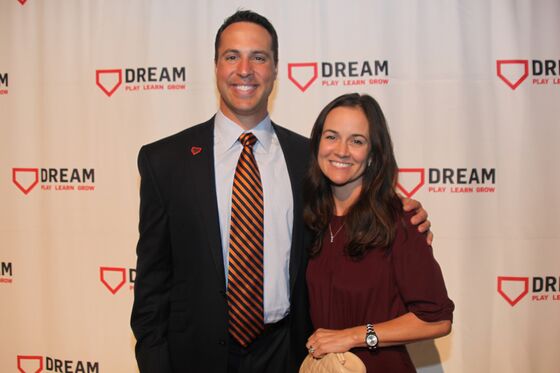 The event raised more than $7 million with five of the 10 event chairs from Goldman Sachs: Eric Lane, Brian Levine, Alison Mass, Jack Sebastian and John Waldron (a Red Sox fan who said he enjoys a Fenway Frank).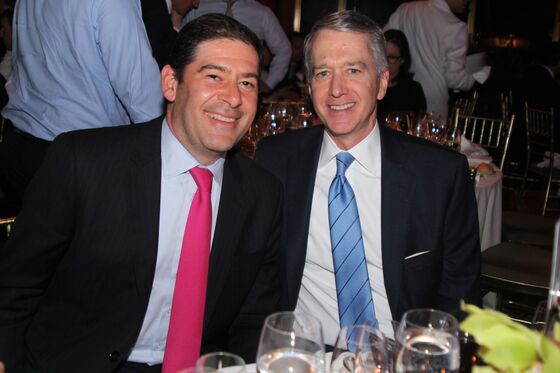 Dream's chairman, Blackstone Group's Vik Sawhney, recalled the life advice Solomon passed on to him in 2007 over a beer.
"He talked about a point in life when you've established a baseline, that's the most important time to take risks," Sawhney said. "'Now is the time to be uncomfortable.'"
Solomon expressed his appreciation for the memory, but admitted he hadn't been that effective, since Sawhney had gone to Blackstone instead of Goldman.
What drew Solomon to Dream was its effectiveness -- "they get it done," he said -- and its willingness to take risks.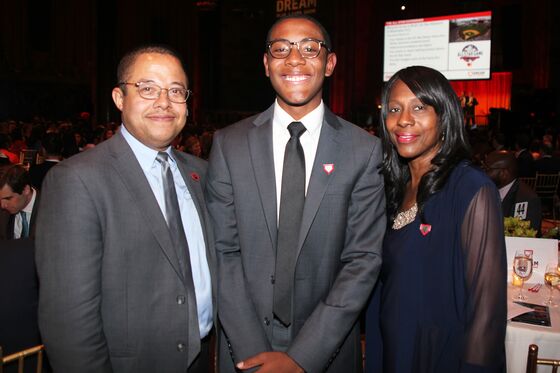 Started in 1991 with teams playing on an abandoned lot in East Harlem -- it was originally called Harlem RBI -- Dream has expanded into after-school and summer programs focused on character building and academic enrichment. There's also the Dream Charter School adding a 10th grade next year. The organization serves 2,500 children in East Harlem, the South Bronx and Newark, New Jersey.
The kids are "talented, driven and clever" and "potentially Goldman Sachs employees," Solomon said. "I'm amazed by the impact. This place just keeps churning out success stories at a time when we're all in desperate need to see more and more."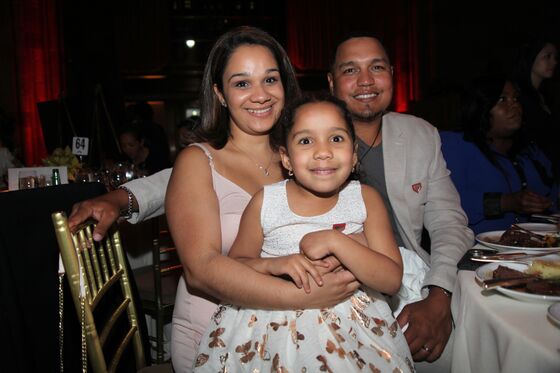 "We care about our kids' ability to be self sufficient and pursue the life they want," said Rich Berlin, Dream's executive director, noting in five years Dream has increased the college completion rate of its students to 75 percent from 30 percent. This year, the college acceptance rate was 100 percent.
In this light, the song Solomon has released as DJ D-Sol is an appropriate anthem for Dream: As the chorus goes, "Don't stop thinking about tomorrow." That said, Solomon was ushered on to the stage with Coldplay's "Adventure of a Lifetime."