NC State Built a 'Responsible' Fund That's Outperforming Its Main Portfolio
(Bloomberg Markets) -- The news for North Carolina State University in 2013 couldn't have been bigger. The Raleigh public school would receive one of the largest single private gifts in its history: $50 million. Yet the cash came with a catch: Every cent of it had to be invested in a "socially responsible fashion."
NC State followed those parameters, and its parallel fund, currently valued at $13 million, has outperformed the school's larger $1.1 billion endowment—20 percent vs. 12 percent—in the year through June 30, 2017.
Investors have been experimenting with environmental, social, and governance, or ESG, strategies for years. A number of college endowments have been applying responsible investing screens to weed out companies that don't meet certain ethical standards. What NC State's investment team has been charged with doing, however, is just the opposite: It's building a separate fund from scratch, beginning with an initial $10 million installment that came in 2013.
The $50 million donation to NC State is coming from the Park Foundation, established by Roy H. Park Sr., a graduate of the school in 1931. The foundation specifies that the donation must be spent on need-blind, merit-based scholarships for undergraduates.
The fund so far invests 50 percent of the first $10 million in screened stock funds. The other half is in a pool managed by former Vice President Al Gore's Generation Investment Management, a London-based money manager that focuses on sustainability. When the school receives the remaining $40 million, the money will be invested in responsible ways under seven general principles: environment and natural resources; labor rights and supply chain management; human rights; community impact; product quality and safety; corporate governance; and companies that don't test on animals for nonmedical purposes.

It's unusual to create a separate portfolio with different investing criteria. One of the benefits of NC State's atypical ­arrangement is its simplicity. "It would be more difficult to do this for an entire portfolio," says Mary Peloquin-Dodd, associate vice chancellor for finance and the school's treasurer, who oversees the area that manages the endowment. "It was actually easier to create the portfolio alongside our long-term portfolio than to ­actually take out all the socially responsible risk."
Schools are trying a number of socially responsible investment strategies. A common way is to create filters in stock funds to avoid what they don't want, such as screening out gun manufacturers or tobacco companies. They also seek investments that score high on goals such as environmental conservation and board diversity.
Money managers have also worked with endowments to create funds. BlackRock Inc. created a "low-carbon" index fund (ticker CRBN) that holds companies such as Apple, Microsoft, and Johnson & Johnson. Seed investors included the University of Maryland and the United Nations Joint Staff Pension Fund.
"There's a lot of interest from endowments to do things in this space," says Jessica Huang, a director in the sustainable ­investment team with BlackRock. She says some endowments are also facing pressure to divest from fossil fuels. "They don't want to divest, but they do want to address the student concerns and climate awareness in their portfolio."
The Claremont Colleges, a consortium of five undergraduate and two graduate schools in Southern California, has faced calls to dump assets linked to climate change. Its richest school, Pomona College, resisted shaking up its $2.2 billion endowment, and trustees at less wealthy Pitzer College decided to pull the trigger. Pitzer in 2014 began the process to divest from fossil fuels, which ultimately led to the liquidation of its nine stock funds and all of its direct holdings of individual stocks, says Donald Gould, chairman of the investment committee at Pitzer, whose endowment is now valued at $136 million. It reinvested the proceeds into a new fund that BlackRock created.
That fund uses a negative screen for fossil fuel stocks and favors equities with higher ratings on items associated with environmental, social, and governance matters. The new fund is also passive, which means the school has cut asset management ­expenses by two-thirds, he says.
Gould says he was initially resistant to the idea of removing fossil fuels. "You don't like anything that will reduce your flexibility in making portfolio decisions," he says. "I thought it over for several months. This was not something we could reject out of hand. There is actually some logic to it for Pitzer."
For an idea of what may happen to NC State's socially responsible fund when it's fully invested, one could look at an endowment of a similar size that's been in the sustainable business for years. Hampshire College in Massachusetts decided to rebuild its endowment in a socially responsible manner after its value declined 25 percent during the financial crisis, to $27 million. It sought out managers and funds that followed its new criteria. The entire $48 million endow­ment is now in sustainable assets, and it had an annual return of 24.5 percent through June 2017. "It's really a quality screening technique," says Richard Hurd, chairman of the investment committee. Investment ­returns for the same period averaged 12.7 percent for endowments and foundations, according to data from 450 nonprofits compiled by Cambridge Associates. One of Hampshire's managers is Generation Investment Management, which also counts the Park Foundation as a client.
The Park Foundation's $50 million pledge isn't its first. It's been donating money for student scholarships for more than two decades to honor its founder. After graduating from NC State, Park created and ran Park Communications Ltd., which encompassed 22 radio stations, 11 television stations, and 144 publications, including 41 daily newspapers. Park died in 1993, bequeathing more than 70 percent of his holdings to the foundation, based in Ithaca, N.Y. Ithaca College became a ­recipient of funding, as did NC State with an annual gift.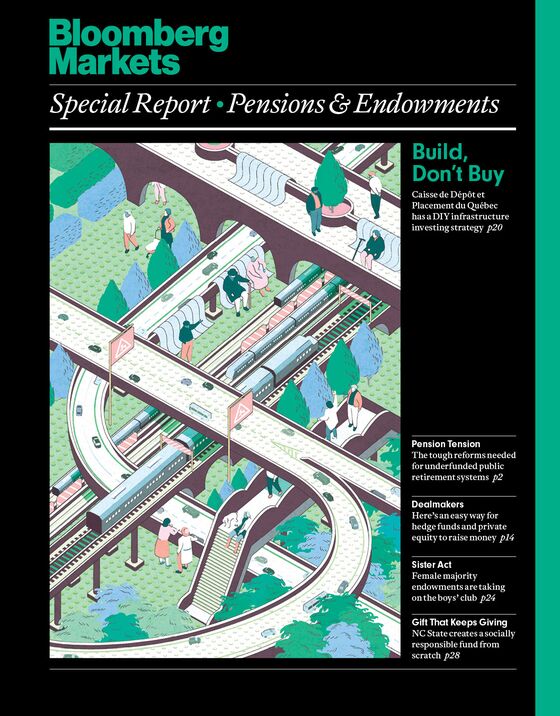 Eventually, funding for the NC State scholarships will come out of the returns generated by the socially responsible fund instead of yearly contributions. The foundation created the endow­ment to ensure that the school will have resources for the program in perpetuity, says Park Foundation Executive Director Jon Jensen.
The Park Foundation itself is invested in a sustainable way through 16 managers, and returns have been stellar: 21.6 percent for the year ended June 2017. In addition to excluding companies that don't comply with its ESG policy, the foundation specifically excludes the fossil fuel sector and companies with more than 5 percent revenue exposure to weapons, nuclear power, tobacco, alcohol, and gambling.
The Park Foundation expects to donate the remaining $40 million to NC State's socially responsible fund after the estate of Dorothy Park, the widow of founder Roy, is completed, likely sometime this year. Dorothy died in June 2016 at the age of 103.
NC State plans to open the sustainable endowment to individual donors to the school as soon as the full amount has been invested. The school then expects to diversify with about a dozen managers. Its target allocation is 25 percent in U.S. stocks, 25 percent in private assets, 20 percent in global equities, 5 percent in emerging equities, and the remainder in fixed income.
Once they're in the market, the fund's managers expect to find an investing landscape with more sustainable choices. "There are so many more opportunities today than there were when we started out," says Libby George, director of invest­ments for NC State's endowment. "Just in the five years since we really began this, we believe the whole environment has changed. The universe of what is available to us is different." 
Lorin covers college endowments at Bloomberg News in New York.