One of Apple's Top Analysts Just Resurfaced in Time for WWDC
(Bloomberg) -- A well-followed analyst of Apple Inc. has resurfaced after disappearing more than a month ago.
Just in time for Apple's Monday keynote at the Worldwide Developers Conference, Ming-Chi Kuo issued a report from his new firm, Hong Kong-based TF International Securities, according to AppleInsider. Kuo expects Apple to offer lower prices for its new iPhones amid customer pushback on rising smartphone costs.
The fact that he's still covering Apple dispels rumors that he'd be researching other companies after a report said he left KGI Securities in April, initiating a notable absence during which Apple shares mounted a dramatic recovery from a rocky start to the year.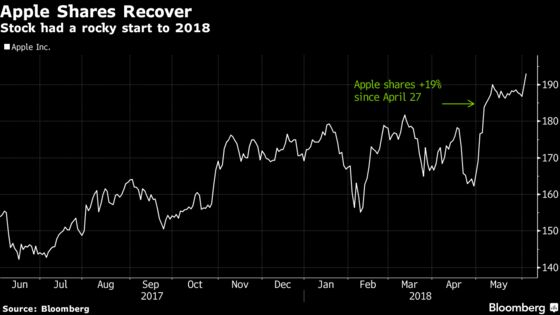 Kuo has developed a reputation as one of Apple's top supply-chain analysts after breaking several stories about new products. Business Insider once called him "the most accurate Apple analyst in the world."
He keeps a low profile and has not been forthcoming about his career moves. His LinkedIn profile on Monday still listed him as an analyst at KGI.