Steve Cohen Talks Cryptically About Point72 Art at MoMA Party
(Bloomberg) -- Steve Cohen owns some of the world's great modern masterpieces, but couldn't recall what's hanging in his office at the moment.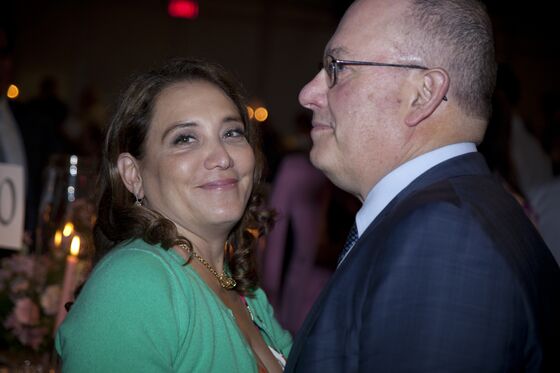 "I forget," Cohen said Thursday night at the Museum of Modern Art's Party in the Garden, adding that the works change too often to keep track. Also, he's "way too busy" to look.
One he has to choose from is a Roy Lichtenstein painting he bought for $165 million from Party in the Garden honoree Agnes Gund. She used the proceeds to start the Art for Justice Fund -- just one of the efforts she was toasted for under a tent in the museum's sculpture garden. The fund has disbursed more than $32 million in grants for criminal justice reform, including one that took Gund to San Quentin State Prison in California where she spent time with inmates.
The Lichtenstein would probably suit his Point72 employees' tastes.
"They like the art that's square or rectangular," the hedge fund billionaire said. "Anything circular they hate."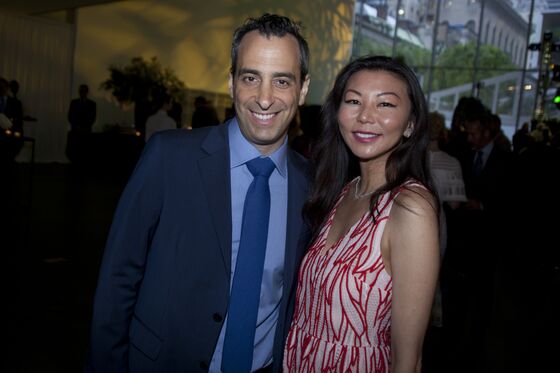 "He's being cryptic," art adviser Sandy Heller interjected as they dined on pan-seared chicken with sweet pea pesto. "He means geometric abstraction."
"No, I'm serious," Cohen said. "They don't like circles. I like circular things." (Whether he meant a string of zeros after a dollar sign or a Damien Hirst spin painting is unclear.)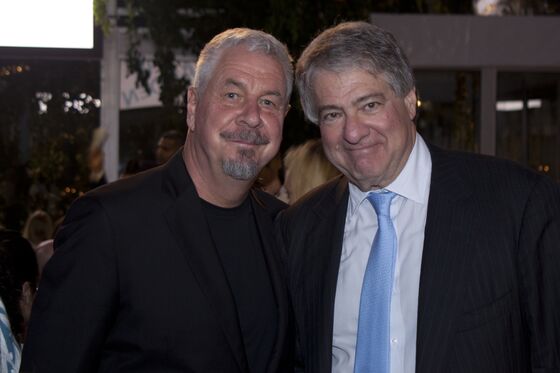 Art in work environments generally "can't be aggressive or garish," Heller said. "In corporate settings, we don't want to offend anybody. If someone complains, it could become a real issue."
Goldman Sachs veteran Don Mullen sounded comfortable with being edgy. His office, where he runs Pretium Partners, features several works by Barbara Kruger, who's known for her provocative text-based paintings.
"I don't mind making a strong statement about truth and the way people choose to live," Mullen said. "I share her passion for truth-speaking about humanity and American values."
The party had its share of truth-speaking. Museum staffers, whose contracts are currently being renegotiated, picketed outside with signs including "Modern art. Ancient wages." In celebration of Gund, a trustee since 1967, the museum's staff were invited to the after-party where St. Vincent performed.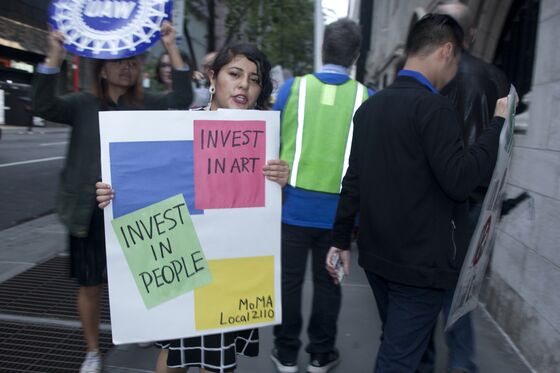 As for truth-telling about what's on the walls of Wall Street, Peter Kraus would only say he's picked something "provocative" for the office he took after departing AllianceBernstein. KKR's Henry Kravis said he has a Jack Whitten and a Robert Ryman; GoldenTree's Steven Tananbaum a Malcolm Morley. Danny Meyer has maps.
Millennium Partner's Philip Aarons looks at a black-and-white photograph of a pigeon. "I don't want too much color to distract my thinking," he said.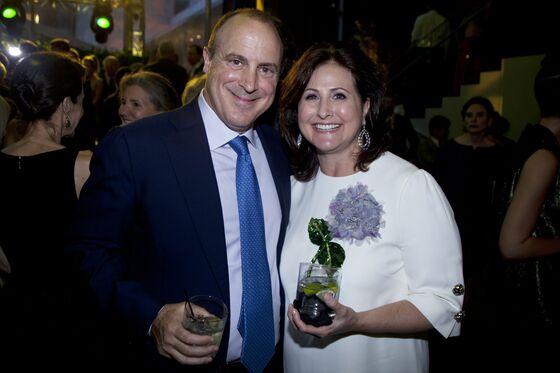 Robert Soros got James Turrell to create a two-story work for the offices of Soros Capital Management. Cary Davis of Warburg Pincus has a picture of a library by Candida Hofer by his conference table. "It's an expansive view and it reminds me of learning," Davis said.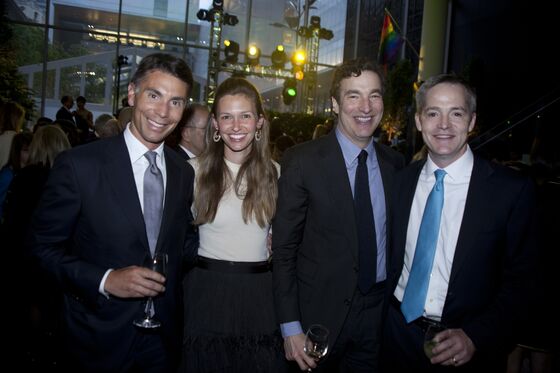 Ralph Schlosstein's Ellsworth Kelly hangs behind his desk, but the Evercore chief executive officer said he gets more pleasure from the photographs of the young people he and his wife have supported through college.