HPV Vaccine Seller in China Propels Owners Up Billionaires List
(Bloomberg) -- China's approval for a vaccine used to prevent cervical cancer has propelled two shareholders of the pharmaceutical company marketing the Merck & Co. product up the billionaires' rankings.
Chongqing Zhifei Biological Products Co.'s more than 60 percent rally this year, spurred by the permission to sell Gardasil 9 in partnership with Merck, has pushed Chairman Jiang Rensheng, 64, up the Bloomberg Billionaires Index. His net worth is estimated at $4.6 billion as of Wednesday and is based on his family's 60 percent stake, which includes that of Vice General Manager Jiang Lingfeng, his son.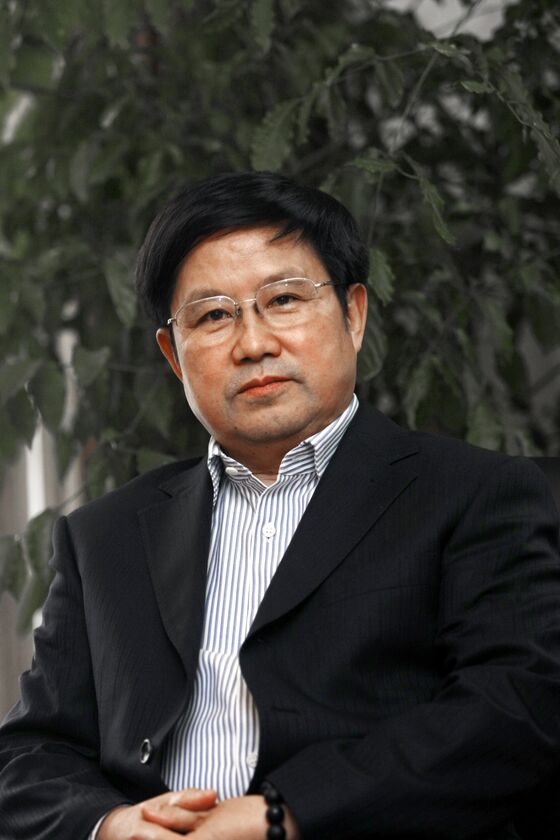 Apart from vaulting the senior Jiang to become the 41st richest in China, and 415 in the world, the jump in the shares has also helped another shareholder: former Vice Chairman Wu Guanjiang. His net worth is estimated at $1.5 billion and is based on the 13.4 percent stake held by him and his wife as of Wednesday, according to regulatory filings. Zhifei didn't respond to calls and an email seeking comment on Jiang's and Wu's wealth and holdings in the company.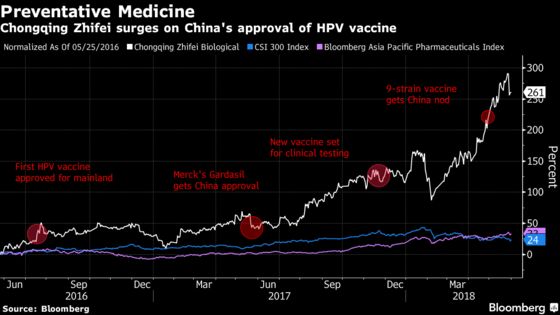 The permission came after Chinese Premier Li Keqiang asked regulators in April to speed the approval process for the latest anti-cancer vaccines. Merck's Gardasil 9, the newest product of its kind, protects against nine strains of HPV, or the human papillomavirus, which can cause cervical cancer. China approved its first HPV vaccine, GlaxoSmithKline Plc's Cervarix, in July 2016. Merck's Gardasil, which works on four strains of HPV, followed in May last year.
The clearance for Zhifei to exclusively import and market Merck's Gardasil 9 in mainland China came sooner than anticipated, and "sales can be expected to materialize in June to July," Du Zuoyuan, an analyst at Pacific Securities Co. wrote in a report this month. Merck's two HPV vaccines can contribute over 1 billion yuan ($156 million) in profit in 2018, he said.
Net income of Zhifei, which also sells products for measles, hepatitis A, and meningitis, is estimated to triple to 1.3 billion yuan this year, while revenue will likely surge more than fourfold to 6.1 billion yuan, according to analysts' estimates compiled by Bloomberg.
Even so, there are some risks to Zhifei's growth prospects, including its drugs pipeline developing at a slower-than-expected pace, Yan Tianyi, an analyst at SWS Research Co., wrote last month.
In the past few years China has overhauled its drug approval system to give patients faster access to much-needed medicines developed by local and foreign companies. Many global pharmaceutical giants, including Merck, have been able to introduce novel therapies that once had to wait many years to get into China after they're sold elsewhere.
Almost 80 million people in the U.S. are infected with HPV, though most never develop symptoms or health problems, according to the U.S. Centers for Disease Control and Prevention. China's population of 1.4 billion is four times that of the U.S.