Madagascar's Top Court Orders President to Form New Government
(Bloomberg) -- Madagascar's Constitutional Court has instructed President Hery Rajaonarimampianina to appoint a new prime minister within seven days and ruled that he can remain leader of the Indian Ocean island nation until 60 days before the next election.
The new prime minister will oversee the government until the inauguration of a new president. The country is scheduled to hold presidential and parliamentary elections later this year.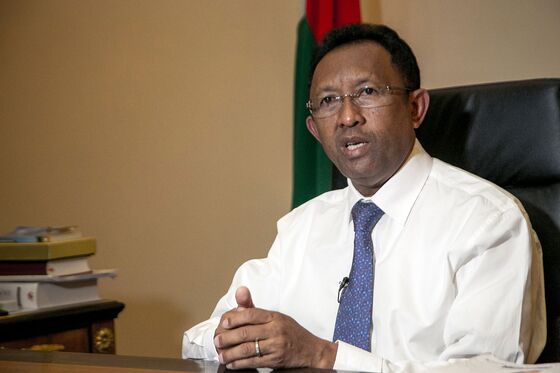 Last month, 53 lawmakers asked the court to remove Rajaonarimampianina for failing to abide with the constitution. The country where Sumitomo Corp. operates an $8 billion Ambatovy nickel mine and Rio Tinto Group owns a mineral-sands project has been roiled in a political crisis that killed five people when security forces fired on demonstrators opposing new electoral laws.
Opponents of the government, including former presidents Marc Ravalomanana and Andry Rajoelina, say the legislation approved in April favors the incumbent.
"The president of the republic shall terminate the functions of the government and proceed to appoint a consensus prime minister from a list of at least three names within a period of seven days from the publication of this decision," the Constitutional Court said Friday in a statement on its website.
The president shall also issue a decree on the appointment of representatives for the national assembly, the senate and the High Council for the Defense of Democracy and of the Rule of Law, the court said.