Europe's Tech IPO Market `More Favorable' Than U.S.
(Bloomberg) -- Europe's stock exchanges now offer a more favorable environment for technology companies to list their shares than the U.S., Skype co-founder and venture capitalist Niklas Zennstrom said.
Speaking to Bloomberg's Caroline Hyde Wednesday at the Sooner Than You Think conference in Paris, he said this was because the valuations of venture capital-backed private tech firms were more reasonable than their equivalents in the U.S.
In contrast, Zennstrom said, the valuations of large private tech companies in the U.S. had been pushed up beyond the level of public company valuations, making it difficult for these firms to present share offerings without forcing some existing investors to take a loss.
Spotify, the Stockholm-based music streaming company, became Europe's second most-valued technology company when it achieved a $30 billion valuation with the listing of its shares on the New York Stock Exchange in April. But Zennstrom said the fact Spotify chose to list in the U.S. rather than Europe was not an indication of any problems with the public market opportunities in Europe.
"We want to see companies that become global companies and where they list may not be that important," Zennstrom said.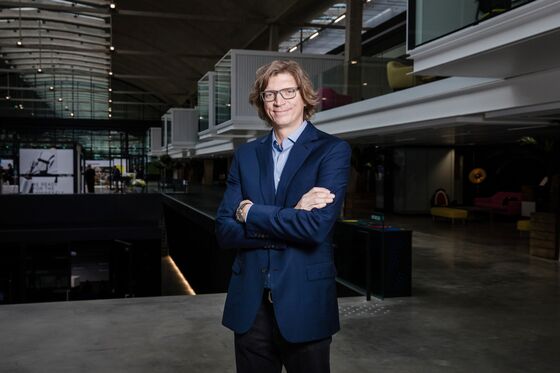 Zennstrom is the chief executive officer of Atomico, the London-based venture capital firm he founded after leaving Skype. The internet-telephony company was the first of Europe's new generation of tech companies to achieve a valuation of more than $1 billion when EBay Inc. bought it for $2.6 billion in 2006. Microsoft Corp. later purchased the business from EBay for $8.5 billion in 2011.
"When we sold Skype there really were no exit markets, there were absolutely no IPO opportunities," he said. "So it was the right thing to do."
But, he said, it might have been better for Europe's tech ecosytem had Skype managed to remain independent and do a share offering, but that the sale to EBay and later Microsoft still served as a "catalyst" for the scene to expand.