'American Trap': A French Executive's View From a U.S. Prison Cell
(Bloomberg) -- Frenchman Frederic Pierucci's nightmare began shortly after his airplane touched down in New York on a brisk April night in 2013.
Like the recently jailed car titan Carlos Ghosn, the former Alstom SA executive Pierucci was whisked away from his airplane, accused of financial misdeeds and thrown in jail.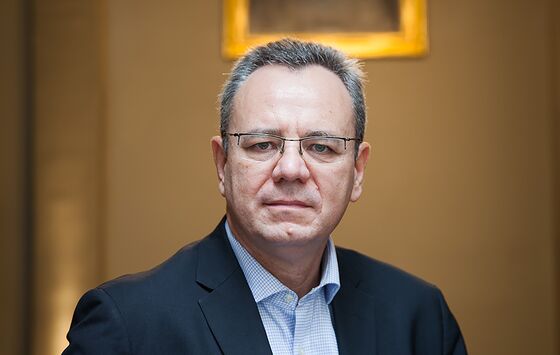 The events surrounding his arrest open Pierucci's book, "Le Piege Americain," or "The American Trap," which goes on sale in France on Wednesday -- a few months after his five-year-long wrangle with the U.S. Department of Justice ended. Over 386 pages, Pierucci describes life with hardened criminals in Pennsylvania and Rhode Island prisons, behind-the-scenes machinations with U.S. lawyers and prosecutors seeking a plea bargain and backroom tussles between CEOs and French politicians over a $10 billion transatlantic takeover.
The Pierucci and Ghosn cases are unrelated and have little in common. Pierucci landed in New York on a Cathay Pacific flight, while Ghosn was grabbed from his private plane at Tokyo's Haneda airport in November. Japanese prosecutors indicted Ghosn for alleged improprieties related to personal trading losses and the former Nissan Motor Co. chairman's income at the carmaker, charges he denies. Pierucci, who ended up pleading guilty, was nabbed for his role in a worldwide bribery scandal that engulfed Alstom for nearly a decade.
Still, the two cases have a common thread: Whiffs of corporate intrigue and politically sensitive dealmaking.
In Ghosn's case, his daughters have accused Nissan of concocting the charges to block a possible plan to merge the Japanese automaker and France's Renault SA. For Pierucci, his drawn-out legal quagmire only cleared after General Electric Co. had successfully secured a deal to swallow French rival Alstom's energy business. Bitter and broken, Pierucci says former Alstom Chief Executive Officer Patrick Kron was spared in order to facilitate the 2015 agreement.
"The American Trap," which was co-written with French journalist Matthieu Aron, is a cautionary tale for globe-trotting executives at multinational companies increasingly facing the threat of litigation when they are allegedly on the wrong side of U.S. law. The latest example of that is the arrest of Chinese company Huawei's finance chief Meng Wanzhou. Meng -- the eldest daughter of the company's billionaire founder -- is in Canada facing extradition to the U.S. on allegations of helping defraud banks to avoid sanctions on Iran.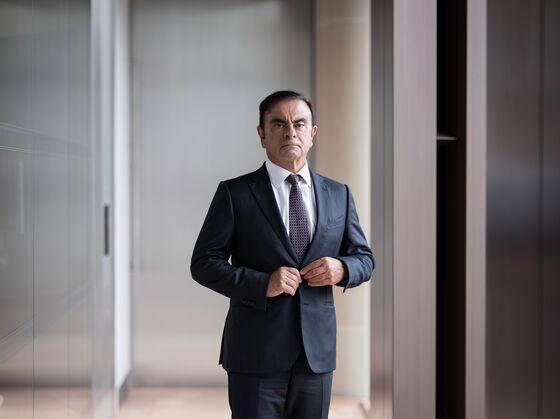 For his part, Pierucci was snared under the U.S. Foreign Corrupt Practices Act. The extra-territorial law has allowed the DoJ to carry out anti-corruption probes around the world against non-U.S. companies and net billions in fines. While it has served to dissuade companies from paying bribes, it's also drawn resentment against the U.S. for acting like a global enforcer and targeting foreign business rivals.
In 2014, Alstom pleaded guilty and agreed to pay $772 million in fines, at the time the largest criminal penalty ever handed down under the U.S. anti-bribery law. Prosecutors said the company paid tens of millions of dollars to secure $4 billion in contracts for projects for state-owned companies in the Bahamas, Egypt, Indonesia, Saudi Arabia and Taiwan.
The accusations against Pierucci, 51, centered around a $118 million Indonesian power plant contract signed in 2005. As part of his work to win the order for Alstom, which was struggling at the time, he helped hire outside "consultants" used to garner support among local officials. In his book, Pierucci described the practice as well-oiled, with a clearly defined procedure for approval by the company's hierarchy.
The executive was among more than a dozen targeted in the probes. Kron's name was never cited and the former CEO was awarded a controversial 6.6 million-euro ($7.5 million) payout after the GE deal. Shareholders including the French government rejected the cash-and-shares package, but it was retained by Alstom's board.
Kron was "undoubtedly" under pressure from the U.S. justice system when he negotiated the GE deal behind the French government's back, according to former Economy Minister Arnaud Montebourg, speaking to a parliamentary commission in 2017.
His successor and now French president, Emmanuel Macron, told lawmakers in 2015 -- before the GE-Alstom deal was completed -- that he was convinced of a "causal" link between the DoJ probe and Kron's backing of the transaction.
"But we have no proof," Macron said. "I don't know whether the investigation weighed psychologically on Mr. Kron."
Pierucci contends that his own legal process and incarceration were dragged out to put pressure on Kron to remain at the helm of Alstom and push the GE deal through. The DoJ didn't immediately respond to queries on Pierucci's claims.
"I was never subject to any blackmail, I never had any pressure of any kind, either from the Americans or any other jurisdiction," Kron told the parliamentary commission. "I never benefited from any protection, the insinuations are unfounded and insulting." A spokesman for Kron said the executive has nothing to add to those comments.
GE said it won't comment on legal proceedings initiated against Alstom well before its acquisition of the French company's energy assets. It also said it had nothing to say on Pierucci's book and its allegations. Ironically, the Alstom deal -- the biggest acquisition completed by GE -- has been a huge disappointment for the U.S. group, with a majority of its $23 billion writedown last year stemming from the purchase.
Shortly after the jailed Pierucci pleaded guilty in the U.S., he was fired from Alstom and the company stopped paying his legal fees. In all, he spent just over two years behind bars and about three more years on bail. He's now back in France advising companies and employees on the U.S. anti-corruption law and how best to protect themselves.
"France needs to beef up its own laws against corruption so it can face the U.S. on equal terms," Pierucci said in a phone interview on Tuesday. "This is underground economic warfare."