'Dude, How Can You Know That?' Steve Eisman Wondered as Pound Rallied
(Bloomberg) -- "Dude, they just voted, how in the world can you know that?"
That was the thought flashing through Steve Eisman's mind as he was peppered with analyst recommendations in the minutes after Theresa May's Brexit deal was roundly rejected by the U.K.'s Parliament.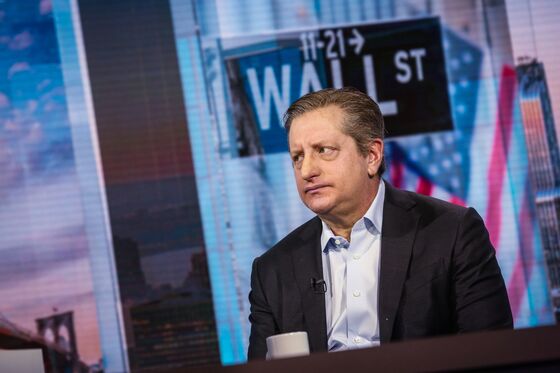 "I don't think anybody has any idea what the ultimate result of the Brexit will be," said Eisman, a money manager for Neuberger Berman Group who predicted the subprime-mortgage collapse before the 2008 financial crisis. People "automatically discount" the risk when they find something emotionally horrifying, he said in an interview on BBC Radio Four.
That might explain both the pound's rally following the record defeat for a U.K. prime minister and its relative stability on Wednesday, even in the face of a planned no-confidence vote in the government. Strategists predicted a slump.
The market's apparent calm is just a sign investors are frozen in the headlights for BMO Capital Markets.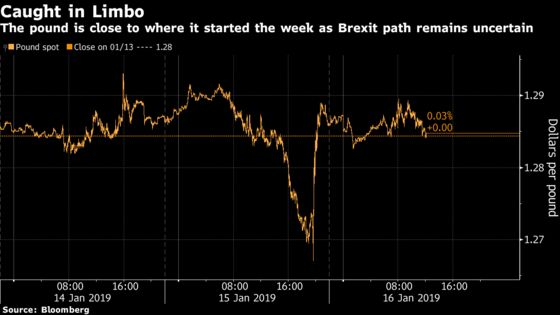 "The currency market is not going to force a big move until it is adamantly clear which of the tradeable Brexit permutations is the most likely," said Stephen Gallo, European head of currency strategy at BMO.
The pound has already slid more than 14 percent since the result of the 2016 referendum to leave the European Union. UBS Global Wealth Management and Amundi SA, Europe's largest money manager that oversees 1.4 trillion euros, are among those waiting on the sidelines.
"We remain cautious on U.K. assets at the moment, there's just no need to rush in right now," said fixed-income portfolio manager Chris Morris, who is flat on sterling and gilts. UBS Wealth is telling clients not to take directional views on sterling, gilts or U.K. stocks while the "clarity void remains so large," said economist Dean Turner.
BMO assigns a 45 percent probability to Britain crashing out of the EU without a deal, much higher than the 15 percent in a Bloomberg survey earlier this week. It sees a 55 percent chance of the March deadline to leave the bloc being extended with a path toward new elections.
The Bloomberg survey saw the pound gaining to the mid-$1.30s if a Brexit deal is passed, or sliding to $1.22 if there's a general election. Eisman has said he would short 50 U.K. stocks if he thought opposition Labour leader Jeremy Corbyn was going to become prime minister.