$60 Billion Quest for Coffee Domination Drafts a King of Beers
(Bloomberg) -- Fresh out of beer school, Olivier Goudet is focusing his career on coffee.
The chief executive officer of JAB Holding Co. is taking the knowledge he's acquired in building the world's biggest brewer to the most aggressive acquirer in the caffeine business.
Goudet is stepping down from his other role as chairman of Anheuser-Busch InBev NV to avoid a potential conflict of interest, as his responsibilities at the coffee empire have increased. That could signal that the investment firm, which is backed by Austria's Reimann family and owns brands like Caribou, Peet's and Stumptown, will redouble its efforts to dominate the industry.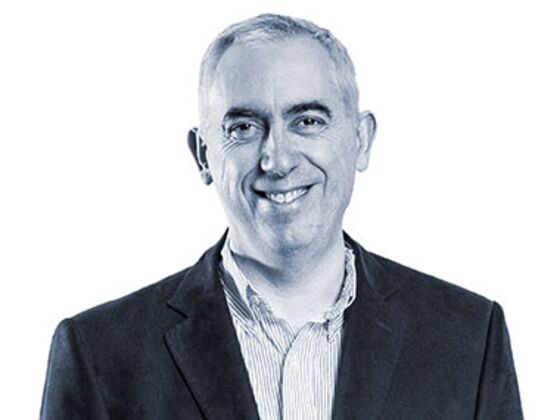 "There will no doubt be other acquisitions, given their track record and the consolidation of the industry, which has been fast and furious," said Jeffrey Young, founder of coffee advisory firm Allegra Group. The move "suggests an absolute desire to focus on JAB, which is good news for shareholders."
Goudet plans to devote more time to JAB in the wake of former Chairman Bart Becht's departure from the firm. Alongside Becht and senior partner Peter Harf, Goudet spearheaded JAB's drive to consolidate the coffee business, much as AB InBev Chief Executive Officer Carlos Brito transformed a parochial Brazilian brewer into a giant that sells a third of the world's beer.
JAB has already spent more than $60 billion in the past six years on building a portfolio that includes Jacobs Douwe Egberts in coffee, as well as doughnut brand Krispy Kreme and sandwich chain Pret A Manger, along with a stake in cosmetics maker Coty Inc. It's quickly become the second-largest player in java, after Nestle SA.
The revolving door between the beer and coffee empires -- Harf is a former chairman of AB InBev -- has also influenced the investment firm's business model. Like the brewer, it's moving to tap the advantages of its scale. By moving to pay suppliers as many as 300 days after purchasing their beans, it's squeezing trading houses while leaving the company sitting on more cash. That frees up money to help with takeovers.
Goudet's departure from the brewer of Budweiser and Stella Artois also addresses growing concerns about a potential conflict of interest regarding his role at the coffee empire, according to a person familiar with the matter. JAB controls coffee and soft-drink maker Keurig Dr Pepper Inc., which has a joint venture with the brewer that makes a pod-based cocktail machine that could compete with AB InBev's alcoholic beverages.
"AB InBev may be losing a big-picture, strategic-thinking chairman, but JAB shareholders are getting 110 percent of the smartest guy in coffee today," said Ross Colbert, who leads the beverages practice at Rabobank International, a leading financier of the coffee trade. "He's been a key decision maker in a hugely successful coffee consolidation plan that has reshaped the landscape for the coming decade."
JAB had no immediate comment.
While the firm is on track to match AB InBev's success in buying up market share, there's also a parallel in the problems it could incur from the weight of its borrowing. S&P Global Ratings is ratcheting up pressure on the brewer to trim its $102 billion debt load, largely stemming from its acquisition of rival SABMiller Plc in 2016, saying Tuesday that it may cut its A- rating. The news followed AB InBev's October decision to cut its dividend by half to help reduce leverage.
Last month, Moody's Investor Services placed JAB's ratings under review for downgrade.
While management of day-to-day strategy at the Budweiser maker has rested firmly with Brito, Goudet has helped out on bigger strategic matters, such as the SABMiller deal. That sort of experience has stoked confidence in his ability to effectively deploy the same approach in the coffee sector he's now made his sole focus.
"Let's get ready for the next round in the Big Coffee rumble," Colbert said.