WeWork Wants to Become Its Own Landlord With Latest Spending Spree
(Bloomberg Businessweek) -- Adam Neumann runs one of the few startups on Earth for which $2 billion of fresh funding was, or ever could be, terrible news. Just before last Christmas, Masayoshi Son, Neumann's most important investor, called to say that was his final offer and that their negotiations over an additional $16 billion for Neumann's WeWork were over. Shares of Son's SoftBank Group Corp. stock had dropped sharply a few days earlier along with the rest of the stock market, and Son had decided the $8.5 billion he'd already invested wasn't worth more than doubling, even to take a majority stake. With a cash infusion almost an order of magnitude less than it had expected, WeWork Cos. would have to figure out on its own how to stop losing $1.9 billion a year.
That flip-flop revived questions about what exactly the office-space-renting startup is and how it should be seen. Son made the call because the biggest investors in SoftBank's $100 billion Vision Fund didn't want to be so exposed to a single real estate company, according to people familiar with his thinking. SoftBank didn't respond to a request for comment. Neumann says the reversal was understandable given the momentary market freakout and that it's tough to get too annoyed at the guy who's given you a grand total of $10.5 billion. "They're very nice people," he says.
Neumann is the kind of chief executive who sees pies in every sky, so it's not surprising that even after a $14 billion step back, he calls the relationship with SoftBank "very, very, very, very positive." While he's known as a fierce and unpredictable negotiator whose bargaining tactics include tequila shots, he's also always ready with a pep talk about finding your purpose, doing what you love, and making people feel less alone. Neon slogans on WeWork office walls implore you to "Hustle Harder" and "Get S#!t Done." (More of the slogans, found in photos on the company's website, are cycling below.) Neumann told a reporter in 2017 that WeWork's 11-figure valuation had less to do with its revenue than its "energy and spirituality." In a recent promotional video, he intoned, "The single most powerful word is the word 'we.' "
In the past nine years, WeWork has opened 425 office locations in 36 countries, become Manhattan's biggest tenant, and upended the stodgy world of commercial real estate. Its ubiquitous low-slung seats, curtains of trailing vines, and beer kegs haven't just changed real estate agents' ideas of how many freelancers can be packed into a homey office space; they've also reshaped the white-collar world's expectations for office culture. As the company, last valued at $47 billion, continues to sprawl, it's also looking to prove it's a safe bet. It said last month that it filed confidential paperwork for an initial public offering, which would likely be the year's second-biggest behind Uber Technologies Inc.
Of course, most of Uber's investors have lost money since the company went public on May 10, and its declining shares have cast a pall over the other mega-unicorns prepping IPOs. WeWork skeptics note that, even by the standards of its cash-incinerating startup cousins, the company's business model—taking out long-term leases and renting out short-term parcels—doesn't deserve the favorable treatment of a tech company and looks glaringly vulnerable to an economic downturn as the global bull market in equities stuttersteps toward Year 12. "They don't make money even with the economy roaring," says Scott Crowe, the chief investment officer at CenterSquare Investment Management, which focuses on real estate. "If the economy softens, the receivables go away."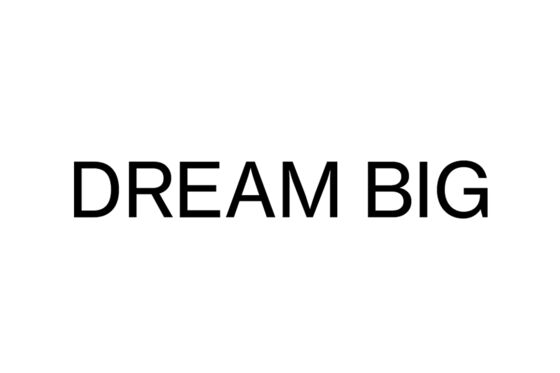 Neumann says only two things are holding his company back: "Cash," he says, pausing for a beat of suspense, "and space." In addition to SoftBank tightening its spigot, some buildings with WeWork as a major tenant have had trouble getting bank loans. And some landlords have grown leery of leasing much more space to Neumann, afraid of what terms he might be able to negotiate. He says alternative sources of funding and real estate can pick up the slack.
Now, after more than a year of planning, WeWork is creating an investment fund that aims to raise billions of dollars to buy stakes in buildings where it will be a major tenant. If all goes according to plan, the fund, called ARK, will start with $2.9 billion, including $1 billion from Canadian real estate investor Ivanhoé Cambridge Inc. WeWork has long said it mostly stuck to leasing space because it believed in being "asset-light." Now it's wagering that buildings become more valuable with WeWorks in them, in which case ARK will put more of that added value back in the company's own pocket.
The fund's pitch to investors revolves around the relative safety of a real estate play with a large tenant in hand. It also depends on a gut-level faith in WeWork's vibes. Sylvain Fortier, Ivanhoé Cambridge's chief investment and innovation officer, says the company's strength is what he calls a "recipe." "People actually want to be in the office, actually want to be together. They feel a little bit like home," Fortier says. "I bet you that sooner rather than later, a WeWork-branded building will be attracting other tenants the same way you will never have a vacant space next to an Apple Store."
ARK, which WeWork hasn't previously discussed publicly, is an ambitious move to establish the company as a landlord, a complicated feat of financial gymnastics and also a bit of public relations. WeWork has been dogged by criticism from some investors this year for renting space in buildings partly owned by Neumann. That's legal, but outside of the real estate world, the boss negotiating how much to pay his own investments from the company's coffers carries more than a whiff of unseemliness. Partly for that reason, Neumann is transferring some of his own real estate holdings into ARK. The fund will be run independently from WeWork's main office-leasing business but will remain under the executive team's control as part of an umbrella company, so for all intents and purposes, WeWork will still be sitting on both sides of the table when it leases ARK-owned spaces.
Neumann's company is taking other steps toward stability. It's renting more space to businesses with boldface names (Amazon, Facebook, IBM, Microsoft), and it's expanding its use of management agreements and custom offices that don't require it to take on leases. Critics say the co-working company is already too reliant on optimistic financial metrics and profitability projections. And ARK won't exactly put to rest concerns about conflicts of interest. "The question will be, what happens when the interests of the limited partners diverge from the interest of WeWork?" says Charles Elson, a corporate governance professor at the University of Delaware. "The more complicated structures someone comes up with, the more difficult it is to explain."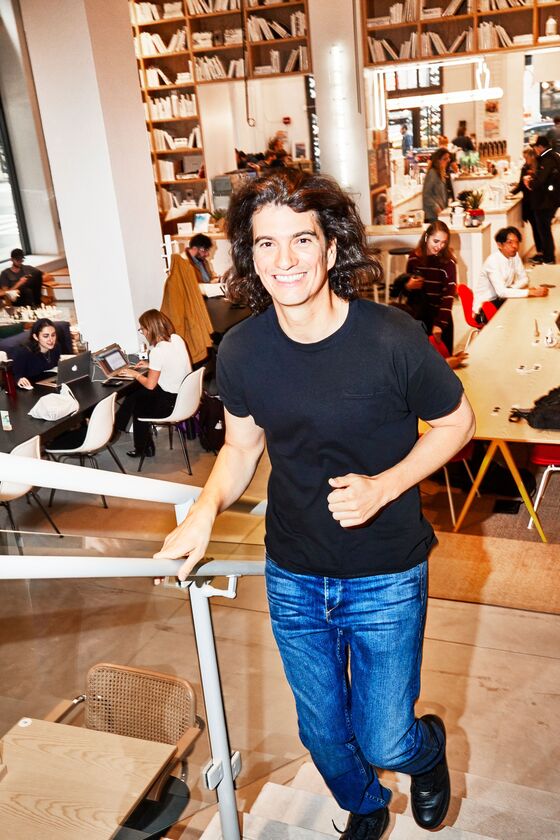 "Everyone wants to know what ARK is. I think it's going to be amazing," Neumann says one morning last month at WeWork's headquarters in Manhattan's Chelsea neighborhood. Throughout our conversation, he's at ease making grand statements, as if the dreary details will fall in line later as long as the vision is bold enough. He's also hungry. It's just past 11:30 a.m. when a male assistant in a black baseball cap delivers a shallow gray ceramic bowl with brown grains and a spoon. "I haven't broken my fast yet," the 40-year-old CEO says apologetically, instead of using the word "breakfast." He's clearly a big fan of the oats, sourced from Dan Barber, an "amazingly interesting" farm-to-table chef developing grains with "amazing qualities." (These are high in fat.) Neumann invested in Barber's seed company, Row 7, last year.
When WeWork officially announced the smaller-than-expected $2 billion SoftBank round in January, it paired the news with a grandiose announcement in a different direction. The corporation was rebranding as We Co., which would also include its communal residence business, WeLive (tag line: "Build a world where no one feels alone"), and a private elementary school arm called WeGrow ("Unleash every human's superpowers"). ARK represents a fourth We pillar, Neumann says in his office, though he notes, "I like triangles, so that would really ruin my triangle."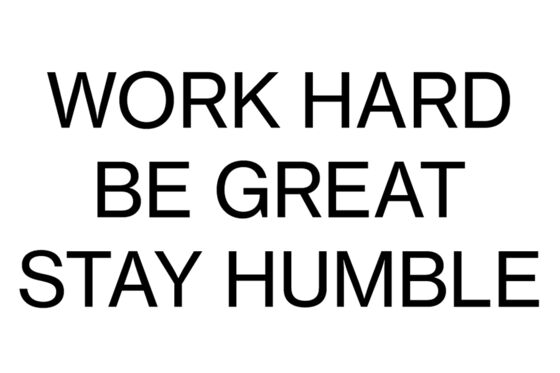 Why the name ARK? "There are a lot of explanations," he says later. "Adam, Rebekah, and Kids—that's one." His wife, Rebekah, is a WeWork co-founder; they have five children. He doesn't contest a more Biblical origin, noting that "Noah's Ark represents a covenant between God and the people to never destroy the world."
The following day, a spokesman stresses that Neumann's first answer was a joke, and offers a third option: "Asset, return, kicker."
We Co. is to control ARK, but the fund's capital mostly comes from outside investors. "ARK's job is to leverage external money, off balance sheet," Neumann says, leaning back in his chair and steepling his fingers.
He emphasizes that he'll be selling his controversial property stakes to ARK for the same price he paid. He also says this will mean a huge sacrifice for him personally, though it's unclear how much the assets—in New York, Chicago, San Jose, and elsewhere—have appreciated. On the San Jose property alone, he estimates, he could net hundreds of millions of dollars. Instead, "I'll make zero. Maybe the cost of money." The winner will be ARK, he says. "Day 1, they'll have a huge appreciation. It's going to be amazing." I start to ask another question, and he cuts me off. "I'm a great real estate buyer, so if I bought for $100, it's probably worth $300. I'll still sell it for $100."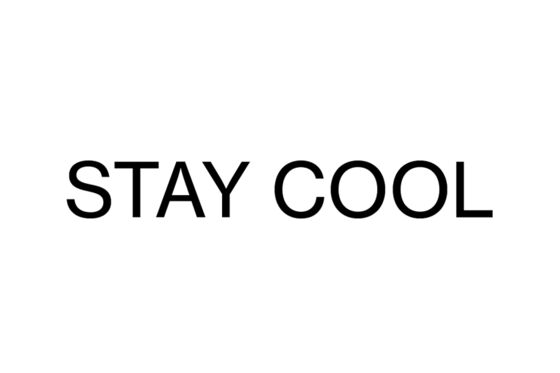 Does Neumann think renting to himself was inappropriate? "Not if what I did was purely for the sake of pushing the business up," he says, arguing that using his own money was necessary to prove that WeWorks make buildings more valuable. "If I don't put my own money on it, why would other real estate owners have the courage to buy it?"
WeWork has yet to actually go through the legal process of incorporating as We Co. But even if ARK keeps Neumann's holdings at arm's length from the CEO, its independence isn't exactly immutable. One of its heads is Wendy Silverstein, a big name in real estate investing, and the other is Rich Gomel, a WeWork executive for three years. Although they have a fiduciary duty to make decisions that benefit all of ARK's investors, Neumann still has some power to fire them, and his interests certainly might win out if, say, WeWork wanted to rent ARK-owned space for less than a different tenant offered.
Neumann says WeWork doesn't need to haggle with ARK over rent; it needs to convince landlords that having a WeWork in their building is worth paying, say, 90% of the costs of turning the square footage into one of his office-space rentals. (Today the average U.S. landlord covers about 70% of the costs.) WeWork says an independent ARK investment committee will head off any potential conflicts of interest. In cases related to Ivanhoé Cambridge, Fortier, the Ivanhoé executive, will be among the arbiters. He says he trusts himself to make sure the deals are fair.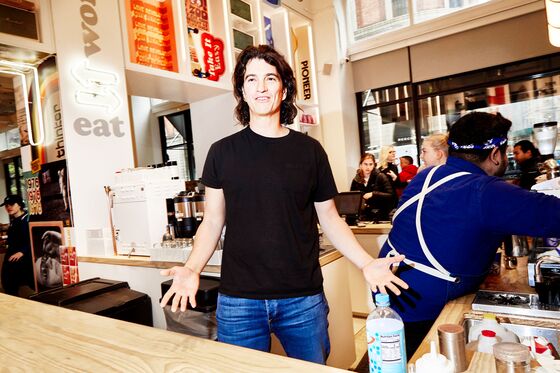 WeWork's paeans to togetherness and following your bliss offer few answers for employees with serious grievances. Last fall a former employee filed a lawsuit alleging she'd been sexually harassed and groped at a companywide event and that she was retaliated against for reporting it. Buried in the lawsuit was an accusation that WeWork was also underpaying women. Because the company forces employees to agree to settle such complaints through private arbitration, there's no way for the public to know whether others are out there. A month after the lawsuit was filed, WeWork announced it would limit people in four New York locations to four beers a day. The company says the beer limit wasn't related to the suit, that it doesn't tolerate harassment of any kind, and that it's committed to fostering an inclusive, supportive, and safe workplace.
WeWork's office culture remains a huge part of what the co-working company is selling. Its mission statement is to "elevate the world's consciousness." Co-founders wearing shirts that read "High on We" and "Operationalize Love" address workers sipping from metal, reusable cups that read "Always Half Full." At least five executives, most of them regional managers, have the title chief We officer (CWeO). WeWork has flown tens of thousands of employees and members to twice-annual bacchanals in Los Angeles and the English countryside, and it also buys carbon offsets and removed meat from its offices last summer. (Employees can't expense meat anymore, either. The company says it's ending one of those big parties, called Summer Camp.) These kinds of elements, like the beers, make up the story WeWork wants to tell, and that story is the CEO's.
Neumann took control of 65 percent of WeWork's voting equity as part of a 2014 funding deal—while celebrating, he partied so hard he broke a floor-to-ceiling window in his office, according to a person familiar with the incident—and since then, he's been known to make company-level decisions on what look, from the outside, like whims. When WeWork sold bonds for the first time a year ago, it originally planned to sell $500 million worth, but the final number was $702 million, because 702 was deemed a lucky number, a source familiar with the matter says. Neumann referred a question on the number to his general counsel, who declined to comment. It's unclear what strategic value WeWork's investment in an indoor wave pool company offered, but Neumann does love to surf.
Neumann frames his idiosyncrasies in terms of spiritual enlightenment, which he says was especially heightened after SoftBank took the extra $14 billion off the table in January. "Let's not build a company just for the sake of revenue," he says. "Part of creating value is not maximizing." Then he spins the conversation back toward life coaching, asking me what I think my superpower is. Connecting with others, I say. That doesn't seem to satisfy him; he prompts me for another.
"Making people laugh," I say.
"We haven't seen that side of you yet," he says. "My superpower is change, and change is painful."
As WeWork grows and changes, its CEO is learning to listen more, he says in a group interview later. "Part of growing up is getting comfortable with the world, where people do have an opinion that might not be your opinion," he says. "It's good to listen." Then, for the third time that day—perhaps because I've joined the interview remotely—he calls me Amy, which is not my name. A spokesman says he regrets that.
Neumann tells me he wants this article to teach a lesson, one that has little to do with his company's on-paper performance. "I think your readers need a little bit of that. Not just numbers. Give them something they can use," he says. "So that when someone reads, they might say, like, 'Hey, I can create value. I can embrace change. I can be a better version of myself.' " It's the same tone as the neon slogans on the walls, but with a slightly different point: Don't sweat our cash, our space, our demand. We're here to talk about you. —With Gillian Tan
To contact the editor responsible for this story: Jillian Ward at jward56@bloomberg.net, Jeff MuskusMax ChafkinSilvia Killingsworth