The Good Fight Is Quietly the Most Feminist Show on Television
(Bloomberg Businessweek) -- For ambitious women, it's an historically good time to get pregnant. Maternity benefits are only getting more generous, and companies tout increasingly "family-­friendly" policies. But it's still pretty crummy. Nothing hurts a woman's earning power more than having a baby, and pregnancy discrimination isn't going away. Earlier this month, new moms filed suits relating to the latter against Netflix Inc. and mega law firm Jones Day.
Not long ago a smart young lawyer might opt out rather than deal with the inflexible demands of the partner track. That decision, in fact, was the basis for the plot of CBS's ­long-­running legal drama The Good Wife. Its streaming-only spinoff, The Good Fight, offers an alternative.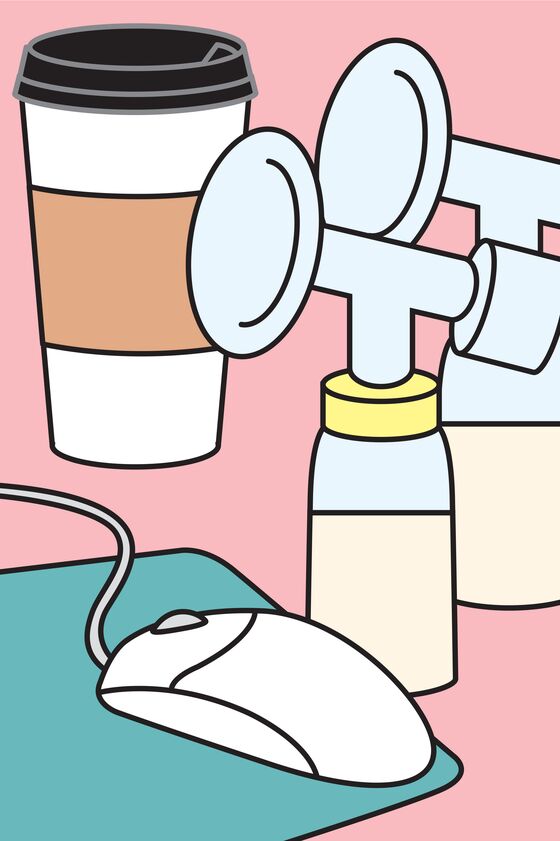 Back in the Big Law world of Chicago, when fourth-year associate Lucca Quinn (Nigerian-British actor Cush Jumbo) gets pregnant unexpectedly, she rejects a future as a political wife. Instead, as her belly grows, we see her juggling cases, negotiating the logistics of her maternity leave, and managing her own professional paranoia. Later, when a more senior colleague walks into Lucca's office to find her pumping breast milk, she doesn't get embarrassed or ask him to leave—his discomfort is his problem, not hers. It's hard to overstate how radical that minute-long scene is. Nursing mothers almost never turn up on shows. When they do, it's for laughs. Same goes for the even more infrequent references to breast pumps, the modern appliance that lets a breastfeeding mom go back to work.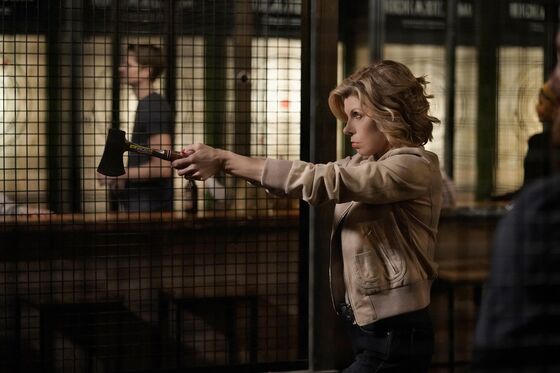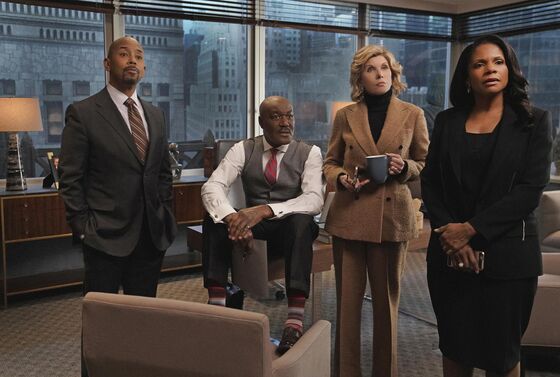 As it turns out, the challenges of working a high-­pressure job and having a baby give rise to all of the same social and moral questions that drive the program more broadly. The Good Fight is the rare show with a deeply integrated cast—of the eight main characters, five are black, three are white; five are women; three are well past 50. Rounding out the mix, there's at least one lesbian, an undocumented ­immigrant, a die-hard Republican, and (eventually) a single mom. A mix of overlapping identities means no character ever gets pigeon-holed as one thing.
The African American-owned firm at the show's center was built on the legacy of a fictional civil rights icon. But more white lawyers are joining the firm—"diversity hires," managing partner Adrian Boseman jokes at the beginning of Season 1—and by Season 3, it's complicated. In a recent episode, the firm's black employees call out the partners for paying new white employees more than black associates. They're outraged, disappointed, and disillusioned. Management hears them out, but in the privacy of his office, Boseman (Delroy Lindo) justifies the practice to his partner and ex-wife, Liz Reddick (Audra McDonald).
"The ugly truth is, women are valued less than men because we think men can leave us for better-paying jobs, and black people are valued less than white people because we think white people can leave us for better-paying jobs," he says. "I hate it, but that's the reality, and that's what I have to deal with."
It's an uncomfortable admission. Boseman fashions ­himself as a force for good, building the firm by successfully representing black victims of police brutality. But he's also long past idealism and willing to use race—his and others'—to his advantage. In a more monolithic show, this kind of workplace intrigue often serves as drama for its own sake. Here it summons something bigger: The conflict and tension is amplified by the real-world constraints of racism, sexism, and other structural inequalities.*
On The Good Fight, whenever the plot hinges on, say, the constraints of a nondisclosure agreement or the congressional articles of impeachment, the creators pause the action with a red graphic asterisk and cut to a Schoolhouse Rock!-style musical cartoon explainer. "Structural inequalities" would definitely merit one.
The animated shorts are part of what makes the show breathe, an injection of humor in what could otherwise be a depressing 45 minutes. (Take the episode in which Lucca is mistaken for her infant son's nanny, an encounter that explodes into a police incident and ends with a video of the confrontation trending on social media.) The Good Fight balances its ­capital-M message by highlighting how ridiculous the political and economic ­environment can feel these days.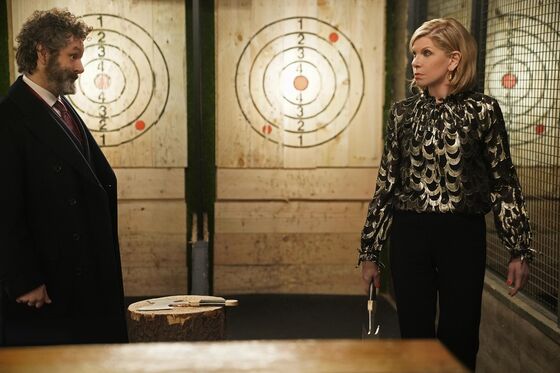 To contact the editor responsible for this story: Chris Rovzar at crovzar@bloomberg.net, James Gaddy