From Supergoop to Drunk Elephant: Startups for Women, by Women
(Bloomberg Businessweek) -- Organic tampons. Silk-infused moisturizers. Probiotics with cranberry extract. Better skin-care and personal-hygiene products are finding their way to the market and fueling growth for a fleet of women-run startups.
• Founded by Molly Hayward and Morgen Newman in 2016
 
Products: Organic tampons and pads, sold by subscription and at Target. The personal-hygiene products are made with certified organic cotton. Sales support the distribution of feminine-hygiene products to girls in developing countries.
 
Funding: $15 million. Investors include Harbinger Ventures and Alyssa Mastromonaco, a former Obama deputy chief of staff.
• Begun in 2012 by Tiffany Masterson
 
Products: Skin care free from the "suspicious six"—essential oils, drying alcohols, silicones, chemical screens, fragrance/dyes, and sodium laureth sulfate. The line, focused on pH levels and safety, is designed to reduce irritation and to better cleanse skin.
 
Funding: Amount undisclosed. VMG Partners is a minority investor.
• Started in 2013 by Rebecca Lacouture and Gregory Altman
 
Products: Skin-care lines LabGrab and Silk Therapeutics, sold direct to consumer. Proteins from silkworm cocoons are used to create natural products. The business broadened in 2019 to include textiles.
 
Funding: $51 million to date. Investors include Roy P. Disney and Jeffrey Vinik.
• Founded by Jordana Kier and Alex Friedman in 2015
 
Products: Tampons, pads, and condoms made with natural ingredients, via a subscription service. The company emphasizes candor, convenience, and trustworthy products.
 
Funding: $35 million, from Serena Williams, Lena Dunham, Karlie Kloss, and other investors.
• Launched in 2014 by Ashley and Ben Harris
 
Products: Probiotics for moms and kids, sold direct to consumer. Its probiotics are intended to improve digestive and immune health, using cranberry extract and other ingredients that make them especially effective for women.
 
Funding: About $400,000 raised from a crowdfunding campaign. The company has grown with little outside money.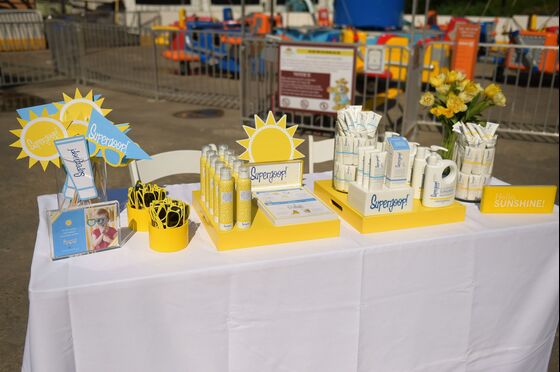 • Started by Holly Thaggard in 2007
 
Products: Nontoxic sunscreen sold online and at Sephora, Blue Mercury, and Nordstrom. The company runs programs to put healthy sunscreens in schools and promote daily use.
 
Funding: $25 million, from Maria Sharapova, Encore Consumer, Circle Up, and others.
To contact the editor responsible for this story: Dimitra Kessenides at dkessenides1@bloomberg.net