Treating Plastic as Currency Helps Keep It Out of the Ocean
(Bloomberg Businessweek) -- Nyoman Dartini used plastic to pay for temple offerings she made for a summer full moon celebration on the Indonesian island of Bali. She plans to use plastic again to buy food and make more offerings during Galungan, a Hindu celebration marking the victory of good over evil.
Not plastic as in a credit card, but the bottles she collects from her job as a sweeper at a market in Denpasar. She brings them to a collection center operated by Plastic Bank, which tallies her deposits and sends her texts updating her balance. "My salary is not enough," says the 60-year-old, speaking cheerfully about the extra 100,000 rupiah (about $7) she averages every month. The money supplements her own wages as well as those from her husband's construction work and their son's job in hotel housekeeping. "If I didn't have this money, we would have to take out loans."
People the world over have been collecting plastic and selling it to recyclers for decades. But the notion of turning waste into a means of financial enfranchisement is a big new idea in economic development circles. Plastic Bank collectors earn the highest rate for bottles in their local markets, plus bonuses. And they can store value at the bank, rather than cashing out daily.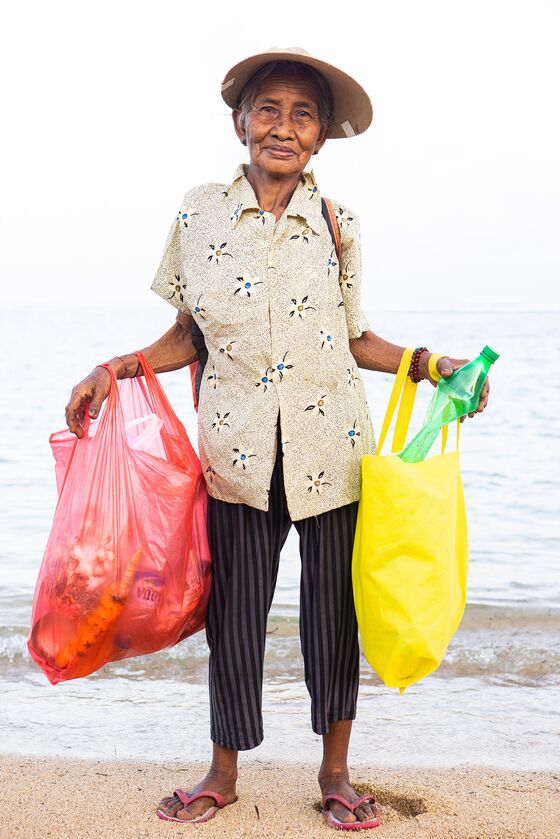 Environmentalists are pleased, too. Motivated collectors pick up more plastic, which has the potential to boost the dismal rate of plastic recycling.
Around the world, efforts are under way to redefine plastic as a currency to keep it from being discarded in landfills, oceans, and waterways. The Indonesian government operates a network of so-called trash banks—recycling centers that not only give collectors cash for plastic but also grant them loans they can repay with plastic. In Surabaya, the country's second-largest city, residents can pay bus fare using plastic bottles or cups; it's an initiative of the city's first female mayor, Tri Rismaharini, who set an ambitious target of reaching zero plastic waste by 2020. A two-hour bus ticket costs 10 plastic cups or up to five plastic bottles, depending on their size.
Some subway stations in Beijing and Rome have been outfitted with machines that accept plastic bottles in exchange for credits that can pay for metro tickets. In India, some community schools accept recyclable plastic for tuition payments. On the Italian island of Sardinia, the Taiwanese company Miniwiz Co. opened a pop-up store selling items made from recycled plastic; the only way to pay was to deposit more plastic objects into a machine called the Trashspresso. And in June, Anheuser-Busch InBev SA/NA's Corona sponsored a weeklong beer-for-plastic program, through which drinkers in five countries exchanged recyclable plastic for a brew in bars.
Plastic Bank seeks to operate on a larger scale than these local and short-term projects. The brainchild of Vancouver entrepreneur David Katz, whose 2018 TED Talk on plastic waste has been viewed 1.8 million times, the bank was introduced in Haiti in 2015 and then expanded to the Philippines and Indonesia. Egypt is next. Katz recently visited the Vatican to discuss getting Catholics around the world to bring recyclable plastic to church on Sundays—a project he says is under way in Brazil.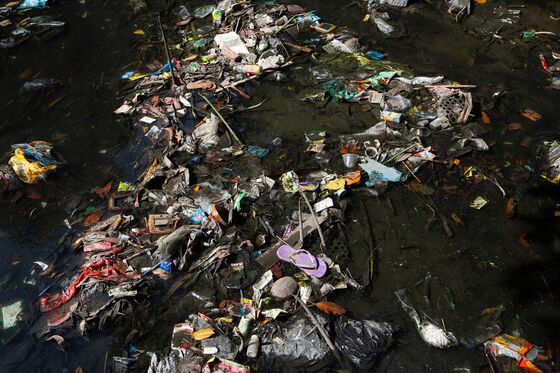 When it enters a new country, Plastic Bank works with existing recycling centers and engages a large international company to support its programs. In Indonesia, S.C. Johnson & Son Inc., an American manufacturer of household cleaning supplies—and a prodigious producer of plastic packaging—committed to funding the nine Bali branches of the bank for 2019. The company also announced plans to start making some bottles for Windex window cleaner entirely out of plastic brought to Plastic Bank locations in Indonesia and the Philippines. "We would like to be, if not the front-runner, then at least a pioneer" in moving to all-recycled packaging, says Nanto Kartohadiprodjo, an S.C. Johnson country manager for Indonesia. Consumer-goods businesses "are aware that people aren't going to stand for them using virgin materials," Katz says. "So we're building out the supply chains now."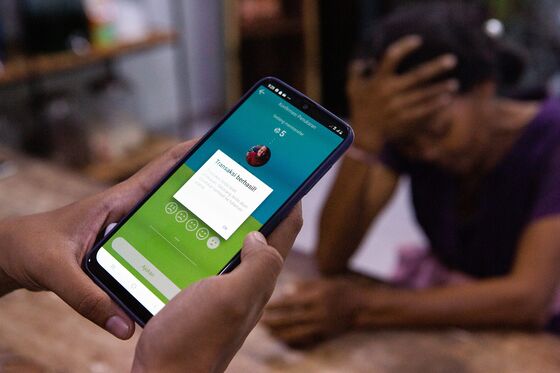 Plastic Bank is also drawing people into the formal financial system. "Most banks don't want the poorest of the poor, because there's no money to be made," says Shaun Frankson, a co-founder of the organization. "Recycling is a way to get them their first bank accounts." Of the more than 3,200 account holders in Bali, about 1,200 have a positive balance in an e-wallet on the Plastic Bank app. That means they may eventually become interesting to regular lenders. Ni Made Supartini is the accounts manager at Unit Simpan Pinjam, a cooperative bank adjacent to Plastic Bank's local headquarters in Denpasar. She predicts it's only a matter of time before she'll be able to convert some Plastic Bank account holders into her clients and ply them with products they currently don't have access to, such as consumer loans or mortgages. "Every time a collector is coming in, there's a possibility they'll become a customer and increase our deposit base," she says.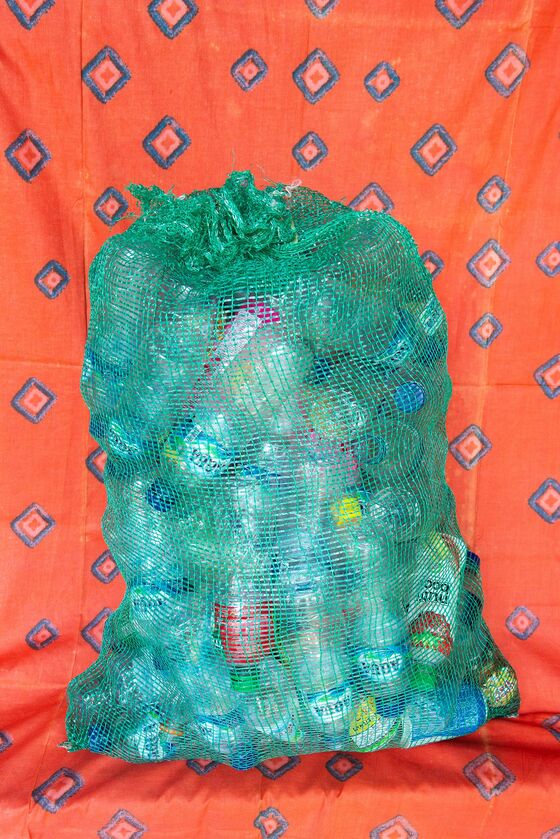 Muhammad Abdullah Sajad, a collector who lives with his wife and toddler in a shack connected to a Plastic Bank-affiliated center in Denpasar, used to struggle to save. "I would just be spending it all the time, buying things for the wife and kid," he says. After registering with Plastic Bank he opened his first account with a traditional bank, a co-op whose representatives make neighborhood rounds collecting money from laborers. His savings already exceed $50; at some point he hopes to have enough to convert the bamboo home he owns back in his native Java into a solid brick house. He has additional savings in the form of bonus tokens held in his Plastic Bank account.
"Before, these collectors would all take loans from loan sharks," says Susyati (who goes by only one name), a rare female entrepreneur who runs the Denpasar recycling center affiliated with Plastic Bank and manages the app that sends texts to her eight collectors, including Sajad. "Now that there's a bonus, they are more independent and don't need loans anymore." They also work harder. "The volume I get from three people is the same as what I used to get from eight," she says.
Gusi Made Astri, 54, a cleaner on Sanur Beach in Denpasar, starts before dawn and works two beach-sweeping shifts for the city, earning $127 a month. She supplements that selling the plastic she collects to the bank. That money covers occasional purchases of headache medicine after working in the hot sun, which she couldn't afford previously, and temple offerings for holidays—maybe even a new dress for Galungan, she says. Now that word has gotten out that plastic is worth more, Astri finds she can fill only two shopping bags in a shift, down from two large sacks. "Awareness is high now," she says, "so it's getting harder to compete."
To contact the editor responsible for this story: Daniel Ferrara at dferrara5@bloomberg.net, Cristina Lindblad