Magazine Writers Are Cashing In on Peak TV
(Bloomberg Businessweek) -- As a peripatetic writer for national magazines, David Kushner has traveled to some far-flung destinations. He has trained to be a cosmonaut in Moscow for Wired and sampled glacial vodka in Anchorage for Outside. Recently, Kushner's work has required that he make frequent return trips to a less exotic locale—Hollywood.
Since optioning the rights to his first book, Masters of Doom, in 2003, Kushner has sold 15 projects to different entertainment studios, including the British Broadcasting Corp., the boutique movie studio A24, and Netflix. Last winter, Kushner sold the streaming service Hulu the rights to turn his past stories into TV shows and to have the first look at any of his new projects. Executives at Hulu are now sifting through Kushner's magazine oeuvre to see what could make for a distinctive series, assuming anything is left.
"Just about everything is being optioned," says Kushner. "Next to Stephen King, I may be the most optioned writer in Hollywood."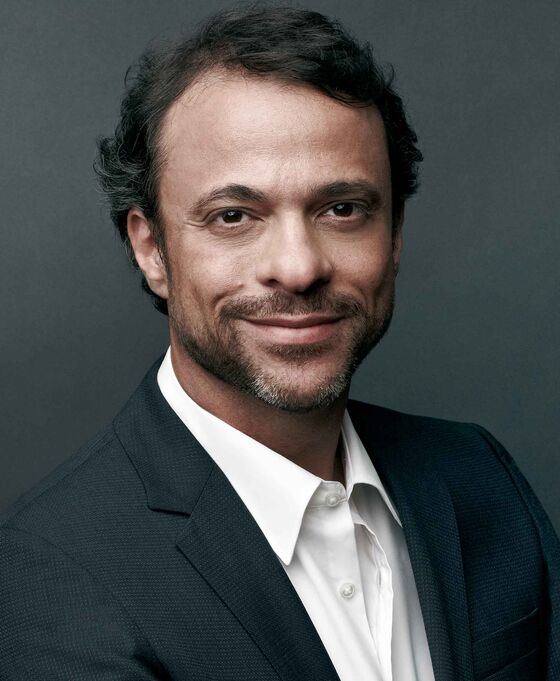 He isn't the only one cashing in. Chris Jones, a longtime glossy magazine writer, is producing and writing for Netflix's space drama Away, which is based on an article he wrote for Esquire. Journalist Michelle Dean is working as a writer and showrunner for a Hulu series based on a true-crime article she wrote for BuzzFeed. Magazine writers may be an increasingly endangered species, but some fortunate ones have joined the diverse list of professionals—showrunners, actors, stylists, crew members, caterers—who are benefiting from the phenomenon known as Peak TV.
A slew of deep-pocketed companies—including Netflix, Amazon, Apple, and Walmart—are jockeying with traditional media conglomerates over the future of home entertainment. They've done this in part by commissioning lavish amounts of original programming, inadvertently touching off an inflationary boom in TV production. In 2018 the number of scripted TV shows neared 500, according to data from the cable network FX. That's more than double the amount produced a decade ago.
Along the way, the number of magazine articles optioned by TV studios and streaming services has soared, and so have the prices. Articles that studios used to pay $5,000 or $10,000 to option are now going for $20,000 to $50,000. A few have even sold for north of $100,000. And that's just for the right to develop the article into a TV show.
The purchase price—the writer's fee if the studio produces the project—now routinely surpasses $350,000, and has climbed as high as $1 million, according to interviews with more than a dozen industry executives. "With the explosion of outlets, there is a need for more and more intellectual property," says Brad Simpson, producer of The People v. O.J. Simpson and Pose.
The figures may escalate as new streaming services from AT&T, Walt Disney, and Apple enter the market. Some of the new services are already corralling articles for development. Apple Inc. is developing an anthology series entitled Little America that's based on a number of articles that appeared in Epic Magazine.
Journalists Josh Davis and Joshuah Bearman—who started Epic in 2013 as a conduit for channeling magazine journalism into Hollywood production deals—are serving as executive producers on the series. In April, Vox Media, the digital media company partially backed by NBC Universal, announced it was acquiring Epic for an undisclosed amount.
Journalists and media organizations sometimes clash over who reaps the benefits of Hollywood development deals based on their work. Vox and Condé Nast (owner of the New Yorker, Wired, and GQ) have formed entertainment divisions that are capitalizing on the boom. Condé Nast is producing Last Chance U, based on a 2014 GQ article, and Fastest Car, an original production, for Netflix. Vox is making a slate of food shows for Hulu. How derivative entertainment revenue gets split up is now a common source of friction during contract negotiations between writers and news organizations. In February, the Los Angeles Times' union fought efforts by its owners to grab control over any outside projects, including TV shows.
While there's nothing new about the entertainment industry buying rights to nonfiction stories (just ask Michael Lewis), the advent of social media has accelerated the rush to turn the latest viral news phenomenon into a bankable narrative experience—be it a longform article, podcast series, quick turnaround documentary, streaming miniseries, feature film, or all of the above. The fierce competition of Peak TV has made studios increasingly wary of getting boxed out.
Even if a studio has an original idea, it will sometimes buy a project just for the promotional value of being able to say that a show was based on a true story, according to Geoff Manaugh, a journalist who has optioned several of his articles, a book, and short stories. Manaugh's first deal in Hollywood was based on an article he wrote for the Daily Beast about a bank robber who said he helped the government plot heists against al-Qaeda. It prompted a bidding war. "That opened up the floodgates," he said. "Once you have one thing optioned, people want to know what is next."
Not long ago, studios would go around a nonfiction writer and reach out directly to the subject of a story. But now with the price of top showrunners soaring and the supply of quality writers in tight supply, studios are increasingly enlisting magazine writers to help in the process of turning an article into a show.
It can be an enticing proposition. TV presents a high-paying alternative to the world of magazines, where stories can sit with an editor for months and the number of issues published every year dwindles. Stories can languish in Hollywood forever too, but at least the writer gets paid every time a studio puts something in development.
While Kushner isn't ready to move to Los Angeles, he's beginning to reconsider his career. "I'm starting work on a couple projects where I'm skipping the magazine or book part and going straight to developing them for TV," he says. "Maybe to tell a true story, you don't need to write it as a magazine article or a book anymore."
To contact the editor responsible for this story: Felix Gillette at fgillette@bloomberg.net