History Suggests the Handshake Will Survive the Pandemic
(Bloomberg Businessweek) -- Ever since the novel coronavirus upended the world, people have rushed to predict which norms are gone forever. Chief among them: the handshake, with all its symbolism of sealed deals and sportsmanship. Yet history suggests such physical pleasantries aren't so easily eradicated.
Consider the kiss. As a greeting, the European double-cheek smooch and its cousin, the air kiss, are the handshakes of high society and excellent contenders for the banished list. (This is possibly a welcome development for the legions of Americans who've ever bungled the ritual abroad.)
The kiss has "had its moments of crisis," says Herman Roodenburg, a cultural historian at the Meertens Institute in Amsterdam. England's King Henry VI banned the act in 1439 to combat an epidemic of bubonic plague that had ravaged Europe over the previous century. Kissing wasn't common among peasants, but it was how knights paid homage to the king, and he sure didn't want to catch the plague.
Still, its symbolic importance in religious ritual—"the kiss of peace" among Christian congregants, for example—kept it in social consciousness. Indeed, by 1499, Dutch philosopher Erasmus described in a letter witnessing "kissing in abundance" in his travels to England: "Whatever way you turn, you are never without it."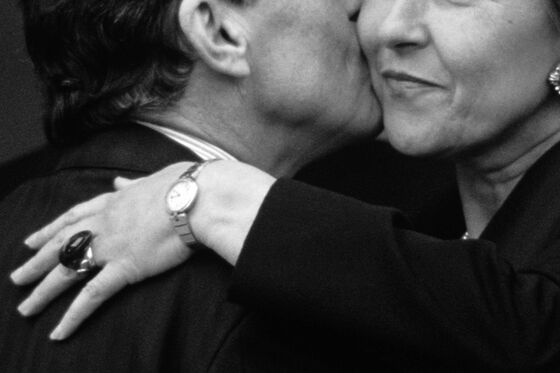 Kissing again lost favor about 160 years later, during the Great Plague of London. It was replaced with curtsying and waves, according to The Science of Kissing by Sheril Kirshenbaum. Until somewhat recently, the spreading of disease through germs wasn't well understood, so spurning the smooch was likely based on instinct, not science.
That may explain why, even after millions died, the hiatus from kissing once again failed to endure. Charles Dickens's Victorian-era characters frequently exchanged pecks. Some anthropologists credit European explorers with spreading the tradition of kissing throughout the world.
The handshake had already been around for generations as a tradition elsewhere in the world. It's believed to have been popularized by Roman warriors as a sign of peace. (It's hard to shake hands and brandish a sword, after all.) Subsequent cultures adopted it as a more egalitarian greeting, an understated alternative to bowing or that obsequious hand kiss.
Above all, it was a symbol of trust. An extended hand shows that not only is a stranger worth greeting, he's also worth swapping germs with, according to a 2013 theory outlined by London School of Hygiene behavioral scientist Val Curtis.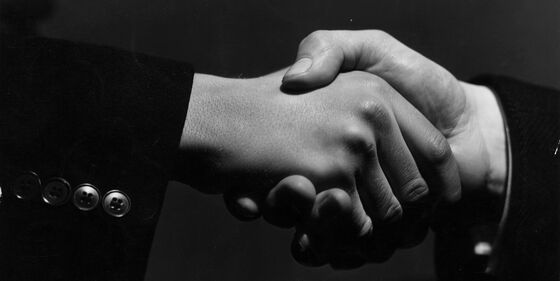 In light of today's pandemic, the notion of touching skin with strangers seems quaint, almost absurd, though experts say physical contact with other humans is so ingrained it will be hard to ditch. "Touching is one way to judge another person, to make that physical connection—which can work for or against you," says Diane Gottsman, an etiquette expert and founder of the Protocol School of Texas.
As a reporter who studies billionaires, I've always found shaking hands a useful tool in assessing those who otherwise seldom touch the hoi polloi. No matter how many handlers flank a subject, or how many questions get dodged and answers struck, the handshake is customary and telling. I'll never forget the billionaire who clasped my hand like a long-lost grandchild's, or the one whose grip was limp and cold as a cadaver's. The former struck me as warm but also lonely despite his staggering success. The latter appeared not so keen to meet me (and possibly starved).
The people we used to call germophobes—now I suppose we have to call them sensible—may be breathing a sigh of relief, but I'll miss the physicality, even though my hands are always regrettably chilly. Everyone, famous or not, will have an extra air of mystery.
For now, anyway. Marcel Danesi, an anthropology professor at the University of Toronto and author of The History of the Kiss!, predicts both the handshake and the kiss will disappear as daily rituals for a spell. But when the pandemic finally goes away, expect a resurgence.
"Touch is critical in human interaction," he says. "In one way or another, it will make a comeback."