Cantor Fitzgerald Doesn't Want This Woman Talking About Her Mug in Court
(Bloomberg Businessweek) -- Lee Stowell couldn't find her Bernie Sanders mug.
It was August 2016 at the Summit, N.J., outpost of Cantor Fitzgerald, the Wall Street brokerage. The tension in the office was becoming unbearable for Stowell—and not only because her colleagues couldn't stand the rumpled-haired socialist on her mug. For a while, work had felt like a throwback to the early days of her career, when traders could spew invective with impunity, and women had to stomach it or find a way to hold their own.
Stowell scanned her desk, then took her hunt to the kitchen. She opened a cabinet, saw Sanders staring back at her, and reached for the mug. "I looked in," she tells Bloomberg Businessweek. "There was feces in it."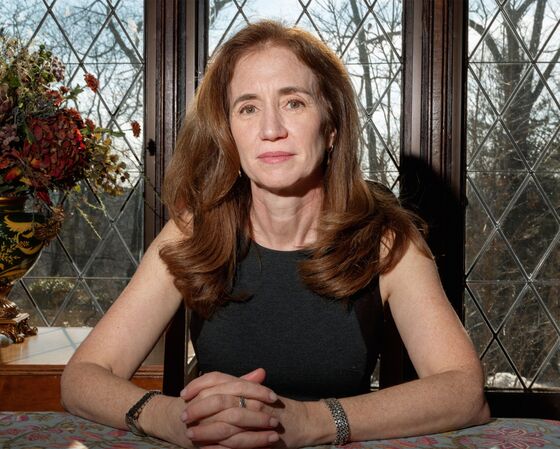 Stowell, now 54, eventually reported what she thought was a pattern of abuse. Not long after, she lost her job as a junk-bond saleswoman. Last year she filed a lawsuit accusing her former boss, a colleague, and Cantor of harassment, discrimination, and retaliation, all of which they deny. The firm believes she participated in or even instigated the ugliness, according to a person familiar with its thinking. Cantor quickly filed a motion with a New Jersey judge to send the lawsuit from open court to a venue that companies much prefer: arbitration.
That's where stories like this usually disappear. Mandatory arbitration, a common provision in employment contracts, forces workers to resolve complaints behind closed doors, without judges and juries. This spares bosses and shareholders from the embarrassment and cost of lawsuits. It also keeps victims from learning about each other and banding together, which means companies can avoid addressing systemic abuse. Wall Street was an early adopter, helping the industry mostly avoid the rush of #MeToo revelations in other industries.
Those accounts have helped spark a fight against mandatory arbitration. In February, Democrats in Congress introduced a bill to ban the agreements, and Google gave the right to sue back to its workers. Days later the judge in Stowell's case rejected Cantor's request to send her complaint to arbitration. The decision means she may get to tell jurors what women still face in certain corners of Wall Street.
"I wasn't going to give in to them," she says of her former colleagues, remembering the morning when she found her mug, a Mother's Day gift, with poop in it. "I was like, you know what, if I make a big deal about it, they're going to love it."
Stowell, a single mom of six, cleaned it out and eventually filled it up with coffee again. "Of course I did," she says.
Three decades ago, Stowell was scraping by as a social worker when her daughter was diagnosed with a mass below her vocal cords. She switched to finance to make more money, taking a low-level job moving filing boxes between offices at Nomura Securities Co. in Lower Manhattan. When a senior bond trader asked her to come work in sales, Stowell jumped. She played a Beauty and the Beast video over and over for her kids to buy time to study for the licensing exam.
Trading floors in those days were notoriously fratty. She remembers in the 1990s getting pulled onto a colleague's shoulders while she was wearing a skirt—then being paraded around the trading floor. Another time, she was sent home for wearing pants. To fit in, Stowell busted chops and dished back whatever she got. "She's one of the few women I know who, if they're upset, might say, 'Bite me,' " says Jonathan Blatt, a veteran trader who worked with Stowell. "I don't think she sees herself as any different from any guy, fighting for her business." A longtime client, hedge fund manager Phil Mesman, says Stowell is "like a June Cleaver," the 1950s TV mom, "who could kick your ass." In 2007, Stowell and a former co-worker, Mary Pat Christie—whose husband, Chris, was a U.S. attorney and on his way to becoming governor—made Cantor an unusual proposal. The two offered to join the Summit office for the cost of one saleswoman. They proposed to alternate days so they could spend the balance of their time with their families. The arrangement worked until the summer of 2012, when Christie left, sending Stowell, by then a managing director, into the office full time. Soon colleagues began picking away at her client book, she says, a preview of the trouble to come.
Usually at Wall Street brokerages, salespeople like Stowell pitch investment ideas to clients. If a client bites, the salesperson passes the order to the traders, who do the buying or selling. That division of labor is supposed to help avoid conflicts of interest. But at Cantor, traders were allowed to work with clients directly, earning sales commissions—an arrangement it used to recruit traders after the financial crisis. In 2013 a group from ailing competitor Gleacher & Co. joined Stowell's team.
One problem with this setup, according to Jacob Frenkel, a former U.S. Securities and Exchange Commission lawyer, is that it introduces a temptation to win business by using information about what other clients are buying or selling, an edge that a regular salesperson doesn't have. For example, if a trader learns from a salesperson that a hedge fund is about to flood the market with Sears bonds, he has an incentive as a salesman to tell his clients to ditch their Sears holdings. Later, when the price of Sears's debt tanks, he looks like a genius to his clients, who will want to keep doing business with him.
Stowell says Riaz Haidri, who helped lead the ex-Gleacher team, used information gleaned as a trader and co-head of her group to facilitate business for himself and his friends—at times violating company policy, she contends—without oversight. Several former employees back up her account. The more sales Haidri made, the more important he became to Cantor, they say.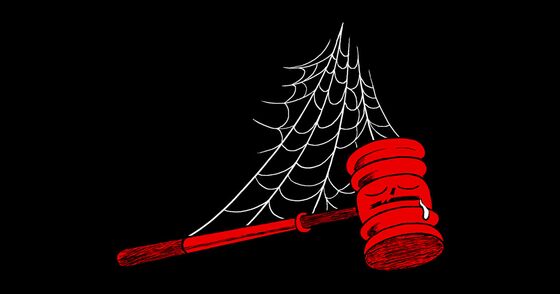 Haidri's behavior hurt those salespeople, like Stowell, who were outside his all-male inner circle, according to her complaint. It also hurt their clients. Stowell, whose pay, like that of the other salespeople, was entirely based on commissions, believes she was kept out of that circle because she's a woman. As her boss, Haidri "systematically" took accounts and trades away from her, even after she complained about his practices, according to her suit. In a court filing, Haidri denied Stowell's accusations.
One salesman close to Haidri was a Gleacher alum named Jim Gorman. His conservative views clashed with Stowell's liberal politics. "He had his opinions about gay people, and he had his opinions about black people, and he had his opinions about women," Stowell says. "And he made them very, very, very, very well-known." She suspects Gorman was involved in the fouling of her mug, which he denies, according to filings.
When Stowell complained about Gorman to Haidri, their boss, she says he told her to be respectful. His reaction surprised her, since he seemed indifferent to the disrespect she was facing. Steps away from Haidri's desk was a dry-erase board with messages about Stowell. These started going up, she says, after she told a colleague in New York that her boss and others were watching porn: "What happens in Summit stays in Summit," the first one warned. Soon the whiteboard tracked "Lee Haters" and "Lee-Free Days." Below those tallies, for three years, it was filled with her off-color retorts. Among them, a photo shows: "Maybe your head needs to come out of your a-- before you start choking on it," and "I forgot to wipe my a--, can you take care of it?" Stowell sees her profanity as a tool she'd honed to survive for decades in the junk market, and her co-workers seemed to be mocking it—while getting a pass for their own bad behavior. "When you spend 25 years on a trading desk, and you predominantly work with men, you find a way to defend yourself," she says. "You don't defend yourself by screeching or yelling at them or blushing when they say something. You try to put them in their place."
But she was speechless in 2015 when a visitor to the office grabbed her buttocks, setting off laughter from her boss and other colleagues. "Did you like that?" Haidri said to her, according to her complaint. A week later he asked about it again: "Would you rather he grabbed your boobs?"
She finally sued in April 2018. Eve Klein, a lawyer for Haidri and Gorman, says, "The statements being attributed to them and the claims made against them by Ms. Stowell are harmful to them professionally and hurtful to them and their families personally." A spokesman for Cantor says the firm can't comment on the case beyond court filings, where the firm and the two men deny her account.
Over the past year, Stowell's lawsuit has been held up by the question of whether she's allowed to take complaints to a jury or if she agreed to arbitration years earlier. "I didn't sign an arbitration agreement," she says during an interview in February just outside the Union County courthouse before a hearing. Stowell is a lanky 5 feet 7 inches tall, with long auburn hair, glasses perched atop her head, and a pair of hoop earrings. "You have to see an arbitration agreement to sign it," she says.
At the hearing, five lawyers for the Cantor side sit in a row and tell the judge that Stowell's recollections don't matter because Cantor has her signature on a 2007 agreement, plus an updated electronic version she clicked on in 2014. Under those contracts, they argue, she promised to take work disputes to arbitration.
Her lawyer, Gina Mendola Longarzo, stands up and offers what is, in part, a moral argument: If banks know they can send harassment victims into the black hole of arbitration, men will do whatever they want. She says courts have ruled that companies can't keep workers away from juries with some legal boilerplate and a check box. The world, she tells the judge, is changing.
Few people join Wall Street expecting total equality, even at the highest levels of high finance. The biggest U.S. banks have only ever been run by men. At Cantor, F-bombs, pranks, and the occasional fistfight are still part of a sharp-elbowed culture. Cantor tends to promote its highest-earning brokers, who don't always make the best managers, according to people familiar with its trading operations. These sources say the company has no formal system in place to regularly review senior staff, aside from looking at how much money they pull in. That could be one reason Cantor has had its share of regulatory issues; as recently as March it was fined $2 million by the Financial Industry Regulatory Authority following allegations of supervisory failures that spanned years.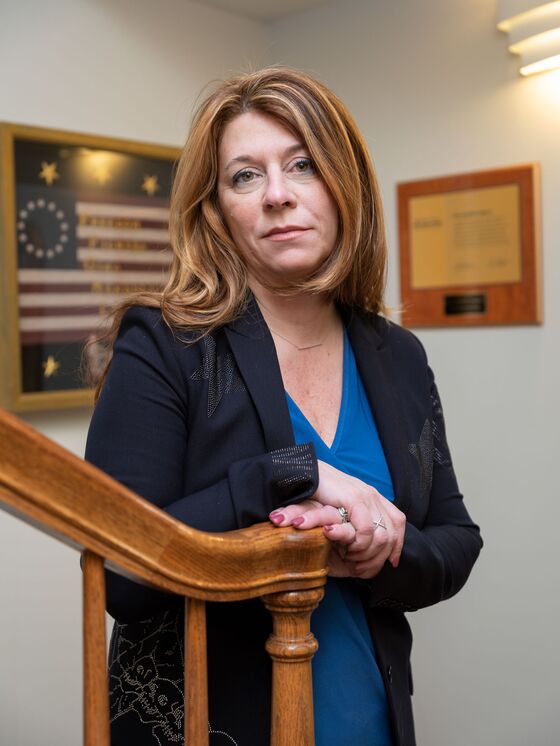 The wider world knows Cantor in part because it was devastated by the attacks on Sept. 11, when 658 employees were killed. But inside the industry, Cantor is also known for long feuds and fights over money. In the 1990s the family of its elderly co-founder, Bernie Cantor, took legal measures against a perceived coup by his protégé and successor, Howard Lutnick. The factions settled, the founder died, but a battle between his widow and Lutnick went on for years.
About the time Lutnick was fighting with the Cantors, the firm faced explosive allegations about hazing at a California office. A former trainee named Mark Anderson sued, saying executives wore blackface and took a joyride in his sports car after defacing it with slurs against gay people. This was all captured on video and played for Anderson and his colleagues at a Cantor sales conference. A decade later, in 2007, a broker, A.J. White, alleged her colleagues at BGC Partners, a Cantor affiliate, watched porn at work and made bets on whom she'd like to sleep with, claims the firm denied. In 2012, Crystal Mitchell, an assistant, sued a deputy general counsel for, among other things, allegedly throwing a boiling cup of tea at her because she hadn't removed the tea bag.
Wall Street insiders may have only faint memories of these stories because none of them went to trial, with arbitration, or the threat of arbitration, playing a role in each. Michael Lampert, the accused tea thrower, left the Cantor unit and became an arbitrator. He now helps decide the outcome of cases like his. Lampert didn't respond to requests for comment.
Around 2016, Stowell says she made a complaint about Haidri to his co-head, who told her it wasn't his business. She eventually described the trading practices and hostile environment to Cantor's global head of fixed-income sales, who told her to talk to human resources. She was afraid of retribution, she says, but went anyway. The investigation that followed in 2017 concluded Stowell wasn't a victim. Instead, the firm suggested she was part of the problem and ordered her to take a course on appropriate workplace behavior, along with her colleagues. It also told her to quit talking politics and stop saying Haidri harassed her, according to her lawsuit. She was told to bring any concerns about Haidri's trading to him directly, she says.
While she was in the New York office on the phone with a client in June, an executive tapped her on the shoulder and told her to follow him. Cantor dismissed her as part of a round of layoffs. "You've got to be kidding me," Stowell recalls thinking. Mesman, her client, was shocked when he heard. "It seems to me that Lee is being demonized for successfully navigating a locker room environment," he says.
As far as her issues with Haidri's trading go, Cantor's compliance department found no wrongdoing, according to the person familiar with the firm's thinking. But over the years, multiple people have complained to senior managers about his trading practices, according to former employees who spoke to Businessweek on the condition of anonymity. Following a separate dispute, Finra is probing Haidri's practices for potential regulatory violations stemming from his use of confidential information about clients for his advantage, according to people familiar with the probe. Finra and Cantor declined to comment
Back when Stowell was getting her start in junk bonds, forced arbitration was just beginning to spread through corporate America. Today, 2 out of 3 big U.S. companies use it, according to Cornell labor relations professor Alex Colvin, whose work shows that employees have a worse shot of winning in these hearings than in the legal system. The finance industry helped lead the way, winning influential cases and building its own arbitration system inside Finra, where arbitrators can hold jobs in the industry and don't have to be lawyers. Over three decades, Wall Street women have won sexual harassment or hostile work environment claims there only 17 out of 98 times, the Intercept reported last year.
Not only would Stowell have a better chance in court, but the threat of a trial almost certainly gives her leverage over Cantor in any settlement negotiations. There's another reason she's fighting to get to court: She says she wants to help harassment victims escape forced arbitration. That can happen only with new laws, widespread retreat by corporations, or favorable rulings from judges.
That's why, when Stowell learns the New Jersey judge has rejected Cantor's request to send her to arbitration, she starts to choke up. It's March, and Stowell, who's looking for work, is taking one of her sons out to lunch for his 14th birthday at a deli about 3 miles from Cantor's office in Summit. She's eating a tuna sandwich when her lawyer calls to tell her the news.
The judge found that the employment policy Cantor sent digitally in 2014 replaced the 2007 contract that the firm claimed she'd signed. The newer agreement told employees to click a box that said they'd read and accepted the terms, language the judge said wasn't thorough enough. Employees have to be told loudly and clearly, the judge wrote, that they're agreeing to give up their right to sue.
Cantor, Haidri, and Gorman are appealing the decision. If they fail, Stowell gets to tell her story in court. "This is where every woman gets stopped," she says. "We're now on the starting block. I get to run."
To contact the editor responsible for this story: Aaron Rutkoff at arutkoff@bloomberg.net, Max Chafkin