AT&T Is Dragging HBO's Streaming Strategy Out of the Dark Ages
(Bloomberg Businessweek) -- Richard Plepler, the gregarious and perpetually tanned head of Home Box Office Inc., had a saying: HBO is a media company, not a technology company. The statement grew more radical with each passing year as seemingly every other business—car manufacturers, cigarette makers, pizza chains—declared themselves technology companies.
Under Plepler, who became co-president in 2007 and chief executive officer in 2013, HBO didn't pretend to be a bootstrapping startup; it was a house of art, not science. The network cultivated the top creative minds in TV, racked up Emmys, threw killer cocktail parties, and generated billions of dollars in profit for its corporate parent, Time Warner.
Then, on Feb. 28, what felt like one of the last cultural joyrides in the media business ended, as one might expect, in pools of corporate-acquisition bloodshed. Plepler, 60, announced in a memo to his staff that he was resigning. AT&T Inc., which had acquired Time Warner Inc. for $85.4 billion, had just beaten back one final antitrust challenge from the U.S. Department of Justice and was preparing to reorganize the assets of what's now known as WarnerMedia LLC.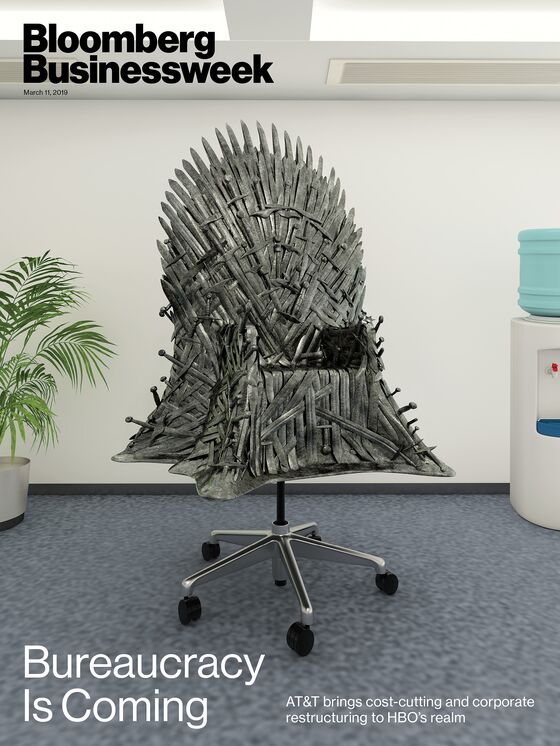 Later this year, AT&T executives will introduce a streaming video service featuring WarnerMedia content, which includes brands such as TBS, TNT, and the Warner Bros. studio. HBO will play a crucial, if still uncertain, role as one of AT&T's keys for unlocking digital fortunes.
But interviews with more than a dozen former Time Warner and HBO employees, many of whom declined to be named discussing a former employer, suggest that maximizing HBO on the internet has long enchanted and frustrated the scores of executives who've tried. "HBO has been the ultimate Gordian knot," says Jamyn Edis, a former vice president of HBO's consumer technology group who's now an adjunct professor at New York University's Stern School of Business. "It's been a seemingly intractable set of problems: long-term contracts written before the dawn of digital, 30-year-career executives with no incentive to hurt the Time Warner cash cow, an institutional distaste for technology—'we're in the content business'—and the internecine tribal warfare typical of any organization."
According to the legend of the Gordian knot, Alexander the Great solved the conundrum not by disentangling each snag, but by slicing through them with a sword. AT&T is swinging its blade at a time when Netflix, with 58 million paying U.S. customers, has far outpaced HBO, which has an estimated 8 million standalone streaming subscribers.
On April 14 the eighth and final season of HBO's Game of Thrones will return with its dragons and undead warriors. Until then, the only realms likely to see more upheaval will be AT&T's newly conquered kingdoms, which will undergo a corporate rejiggering. Rather than witness the carnage likely under House Telco, Plepler abdicated his throne. (Through an HBO spokesperson, he declined to comment.) He's left his supporters to grapple with an unsettling thought: What if the algorithmic data miners were right all along?
Twenty years ago, as fear of the Y2K bug gripped the land, HBO hired a new chief information officer. Michael Gabriel, who'd worked at EMI, the giant music conglomerate, watched as Napster and other downloading services unleashed havoc on the industry. He asked Jeff Bewkes, then HBO's CEO, how he wanted to deal with the upheaval when it eventually hit TV.
Bewkes wanted HBO to be all in on the internet when the time was right, Gabriel says, but he didn't want to spend too much money or be premature. HBO's business model was reliant on relationships with cable- and satellite-distribution partners, who accounted for virtually all revenue. Gabriel assembled a team to experiment with the emerging technology of playing TV and movies on the internet. (Through a spokesperson, Bewkes declined to comment.)
From the outside, people think of HBO for its innovative programming—The Sopranos, Sex and the City, The Wire, and, of course, Game of Thrones. But people who've worked there describe a hidebound institution. Decisions are made slowly and by consensus; longtime employees guard the network's lucrative, award-winning status quo. From the start, HBO's internet team was met with occasional outbursts of resistance. Gabriel recalls a manager meeting when a business-affairs executive unloaded. "He began vehemently shouting at me, 'You're going to destroy a $3 billion business,' " Gabriel says. (The traditional business would be fine, growing to $6.6 billion in annual revenue and more than 130 million global cable and satellite subscribers by 2018.)
In 2006, HBO began beta-testing HBO on Broadband, a service that let people watch its programming on their computer, with Time Warner Cable subscribers in Green Bay, Wis. Initial feedback was encouraging. At the time, Gabriel was keeping an eye on an emerging competitor. In February 2007, Netflix Inc., a data-minded company in California best-known for lending DVDs by mail, launched a service streaming movies and TV over the internet.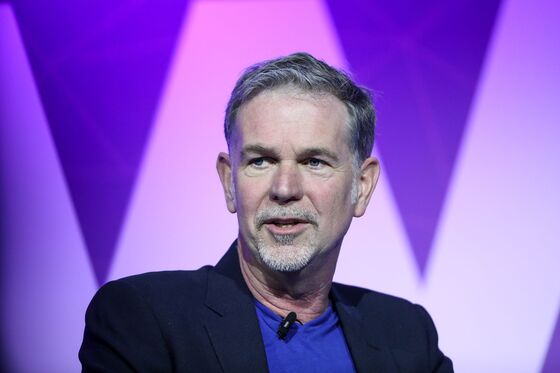 An idea spread through HBO: What if Time Warner bought Netflix? It would be the perfect marriage of art and science and give Time Warner enormous leverage over the downstream markets for TV shows and movies. The concept made its way up the chain of command, where it was duly slain. HBO and Time Warner executives thought the roughly $1 billion to $1.5 billion it might cost would be better spent on programming. "There was a belief that Netflix was going to implode," Gabriel says, "either due to the escalating costs with their model or due to content no longer being licensed to them."
By 2018, Netflix was generating $1.2 billion of annual net profit on $15.8 billion of revenue. Its current market value is $154 billion.
HBO expanded its streaming service in 2010 to existing TV customers in the U.S. through a mobile and desktop service called HBO Go. Cable and satellite affiliates would handle headaches involving customer service, while the company would pay to program and maintain the apps.
As Netflix began its hundredfold ascent in market value, it attracted reams of favorable press and industry observers began to see it as an existential threat to HBO. In a December 2010 New York Times interview, Bewkes, who by then was overseeing all of Time Warner as CEO, weighed in on his competitor. "It's a little bit like, Is the Albanian army going to take over the world?" he said. "I don't think so."
Inside HBO, however, there was growing acknowledgment that streaming products would be a vital part of the future. This led to skirmishes to claim control and credit for HBO Go. Otto Berkes, a relative newcomer to the network who'd spent much of his career at Microsoft Corp., won out.
In December 2012, HBO named Berkes its next chief technology officer. Until that point, the implementation of the company's internet strategy had relied on outside vendors for such things as designing user interfaces. Berkes told colleagues HBO would be better off developing and owning its own streaming technology and interfaces, as Netflix did. He wanted to create a platform that could stream not only HBO's programming but also all of Time Warner's.
In addition to HBO, Time Warner owned Turner Broadcasting System Inc. (home to the Cartoon Network, CNN, TBS, TNT, and Turner Classic Movies) and Warner Bros. (Harry Potter and Teen Titans Go!, among many other franchises). Combining these entities into one streaming service was tantalizing. In theory, the brand managers should have worked together as part of the same conglomerate. But in practice, each property acted like an independent nation-state.
Building a streaming platform from scratch was expensive. It could have cost hundreds of millions of dollars before any significant revenue began flowing in. While Berkes attempted to loosen the corporate purse strings, he began assembling a team of engineers and product designers inside a new HBO office in Seattle. In New York, key members of the internet team departed. In February 2013, Netflix premiered House of Cards, one of its first big forays into HBO-esque programming. "The goal is to become HBO faster than HBO can become us," Ted Sarandos, Netflix's chief content officer, told GQ.
Sarandos didn't need to worry. In April 2014, when fans logged on to HBO Go to watch the fourth season premiere of Game of Thrones, the service crashed; it continued to do so on successive Sunday nights. Howling subscribers inundated social media.
While the tech team in Seattle worked to fix the problems, it wasn't always on the same page with the businesspeople in New York. That spring, HBO licensed the network's library to Amazon Prime Video, the giant retailer's streaming service. For HBO it was a high-margin arrangement that would pad profits. (Cantor Fitzgerald analyst Youssef Squali estimated the deal would be worth $200 million to $400 million a year to HBO over a four-year period.) But the move didn't sit well with some members of the tech team, who worked near Amazon.com Inc.'s Seattle headquarters and saw the company as a fierce competitor. Training people to go to Amazon Prime Video to watch classic HBO shows, they worried, could undermine the appeal of HBO's own internet offerings.
While questions remained about HBO's long-term vision, short-term emergencies intervened. In June 2014, Rupert Murdoch's 21st Century Fox Inc. made a surprise $80 billion bid for Time Warner. Bewkes rejected the offer, but it ratcheted up the pressure on him to wow Time Warner investors.
That October he made his own unexpected announcement: HBO would soon unveil an internet subscription service for everyone—even consumers who didn't subscribe to cable or satellite TV. As Plepler put it, "There are 80 million homes that do not have HBO, and we will use all means at our disposal to go after them."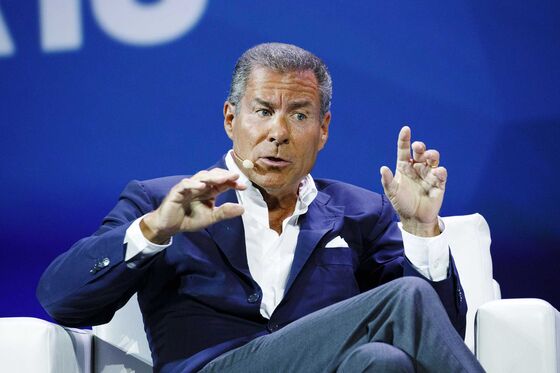 The development of a direct-to-consumer product, which would eventually be named HBO Now (HBO Go would continue to serve paying cable and satellite customers), was under way in Seattle. But Bewkes's announcement accelerated the timeline. Again, creating a technology platform would be expensive, mostly because doing so required disciplined, talented, and well-managed people working with unity of purpose—which fairly described the opposite of Time Warner culture. Former colleagues say Plepler and Berkes spoke different languages. Plepler was fluent in the vernacular of Hollywood; Berkes was more of a quant. Multiple sources say the relationship frayed. (Berkes declined to comment.)
HBO executives started considering outside help. Shelley Brindle, an executive vice president on HBO's domestic distribution and marketing team, had recently attended Google Zeitgeist, a conference in Scottsdale, Ariz. There she'd met Kenny Gersh, an executive with MLB Advanced Media, a Major League Baseball limited partnership that had become expert in streaming high-profile TV events. As it turned out, the same Sunday night in April when HBO Go melted down during the Game of Thrones premiere, MLB Advanced Media had successfully streamed World Wrestling Entertainment Inc.'s biggest event of the year, WrestleMania. In November, Plepler made the switch.
A month later, news broke that HBO was yanking the plug on its internal direct-to-consumer streaming product and outsourcing the work to MLB Advanced Media. Berkes resigned.
In March 2015, Plepler introduced HBO Now at an Apple Inc. press conference in San Francisco. For three months, the app would be available exclusively on Apple devices. The Game of Thrones season premiere went off without a hitch in April. By February 2016, about 800,000 subscribers were paying $14.99 a month for HBO Now. Finally, a reign of stability took root.
It lasted about a year. With the market growing quickly, MLB Advanced Media spun off its streaming division to form a separate company called BamTech. Over the summer, Walt Disney Co. acquired a 33 percent stake for $1 billion. Suddenly, the digital future of Time Warner's prized network depended on a service controlled by a chief rival.
Enter House Telco. In October 2016, AT&T bid $85.4 billion for Time Warner. The telecom wanted to diversify its business to outmaneuver rivals Verizon Communications Inc. and Sprint Corp. And AT&T execs believed Time Warner's entertainment assets, led by HBO, could help it take on Netflix. But first the company would have to move HBO off Disney's property.
For many months, HBO waited while the offer navigated regulatory shoals. The whole time, the role of CTO remained vacant. In summer 2018 the network closed out its deal with BamTech and repatriated its streaming service. These days, Netflix's technology can make HBO's apps look like portals to the Dark Ages. In "Bandersnatch," a recent special episode of Black Mirror, Netflix watchers could tap on their screen to alter the narrative.
After years of experimentation, HBO still doesn't have much control over a key aspect of the direct-to-consumer streaming experience—the consumer. "We believe HBO Now has over 8 million subscribers today, however, the overwhelming majority are … via Amazon Prime, Hulu, etc., with a small fraction of subscribers truly direct-to-consumer," writes Rich Greenfield, an analyst with BTIG LLC.
On March 4, AT&T named Robert Greenblatt, former head of entertainment at Showtime and NBC, the chairman of WarnerMedia Entertainment. In that role, Greenblatt will oversee the company's direct-to-consumer streaming service. Whenever that product is ready, it will enter a brutally competitive market. Two other major conglomerates, Disney and Comcast Corp., plan to release similar services to take on Netflix, Amazon, and Hulu. In an interview with Bloomberg News, Greenblatt said many details about how HBO and the other Turner and Warner Bros. assets would be combined into the mix had yet to be settled—the same challenge the network was working on in 2013. "It won't be easy to coordinate it all," he says. —With Gerry Smith and Lucas Shaw
To contact the editor responsible for this story: Bret Begun at bbegun@bloomberg.net