Cryptocurrencies Rally as Downtrodden Investors Get Some Relief
(Bloomberg) -- Investors in cryptocurrencies are having a good day.
Bitcoin and Ether, the two biggest digital coins, spiked in early afternoon trading as positive news for the sector continues. Square Inc. said earlier Monday that New York granted the company a virtual-currency license, letting customers in the state buy and sell Bitcoin, which has lost more than half its value this year.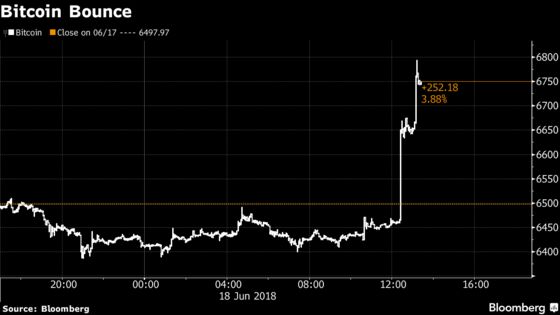 Ether also rallied in the wake of last week's comments by a top U.S. regulator saying that transactions involving the token aren't subject to federal securities rules, ending months of speculation that had weighed on the digital currency.